This site complies with the HONcode standard for trustworthy health information:
verify here.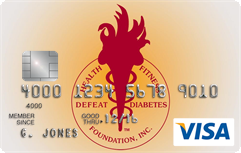 Rewarding for
you and us
Defeat Diabetes Foundation
Defeat Diabetes
Foundation
150 153rd Ave,
Suite 300
Madeira Beach, FL 33708
Obesity
Search our News Articles Archives for diabetes and health news. Search by word or phrase. The latest article will appear first.
Intranasal Insulin Lowers Food Intake in Men, Improve Memory Function in Women
Posted: Wednesday, February 27, 2008
Insulin administered intranasally, acutely decreases food intake in men but not women and in contrast, the compound improves memory function in women but not men according to a new study.


Lipoic Acid (ALA) Reduces Atherosclerosis, Weight Gain
Posted: Thursday, February 21, 2008
A new study done with mice has discovered that supplements of lipoic acid can inhibit formation of arterial lesions, lower triglycerides, and reduce blood vessel inflammation and weight gain, all key issues for addressing cardiovascular disease.


Obesity Boosts Risk of Developing Various Types of Cancers
Posted: Thursday, February 21, 2008
Being obese or even overweight may boosts a person's risk of developing up to a dozen different types of cancers, a European research analysis shows.


Obesity a Genetic Trait?
Posted: Tuesday, February 19, 2008
A distinctive neural circuitry that controls appetite in some obese individuals may be an innate genetic trait, and may be at least partially responsible for their obesity. A recent study at the University of Southern California, conducted on mice, has shown that the brains of DIO (diet induced obesity) mice often are wired differently than those of normal-weight mice.


Artificial Sweeteners May Have Opposite Effects
Posted: Tuesday, February 19, 2008
Saccharin, a widely used sugar substitute intended to decrease caloric intake, may indirectly produce the opposite results. Recent research has found that the consumption of saccharin (perhaps best recognized by the popular consumer label "Sweet'N Low") may lead to decreased appetite control, resulting in a higher caloric intake and weight gain.


Studies Identify Modifiable Factors Associated With Exceptionally Long Life
Posted: Thursday, February 14, 2008
A healthy lifestyle during the early elderly years, including weight management, exercising regularly and not smoking, may be associated with a greater probability of living to age 90 in men, as well as good quality of life.


Reduced Exercise Capacity Associated with Future Cardiac Events
Posted: Thursday, February 14, 2008
People who have trouble exercising on a treadmill are at increased risk of suffering a heart attack or other heart-related event and of dying, according to results of a study.


Impaired Fat-burning Gene Worsens Diabetes
Posted: Thursday, February 14, 2008
Researchers have discovered new cellular mechanisms that lead to in insulin resistance in people with diabetes.


Study Identifies Key Factor that Links Metabolic Syndrome
Posted: Thursday, February 14, 2008
One-fourth of Americans have Metabolic Syndrome. Researchers at Joslin Diabetes Center have reported on a new study that has identified insulin resistance in the liver as a key factor in the cause of metabolic syndrome and its associated atherosclerosis, disorders that put tens of millions of Americans at high risk of cardiovascular disease.


Low-Carb Diets Better Than Low-Fat Diets at Preventing Diabetes
Posted: Thursday, February 14, 2008
Even if coupled with high animal fat and protein, diabetes risk did not increase, study claims. A diet low in carbohydrates but high in animal fat and protein doesn't seem to increase the risk of type 2 diabetes in women.


Costa Rica Travel Corp. will donate a portion of the proceeds to and is a sponsor of Defeat Diabetes Foundation.
Send your unopened, unexpired test strips to

:


Defeat Diabetes Foundation
150 153rd Ave, Suite 300
Madeira Beach, FL 33708
DDF advertisement
Analyze nutrition content by portion
DDF advertisement