This site complies with the HONcode standard for trustworthy health information:
verify here.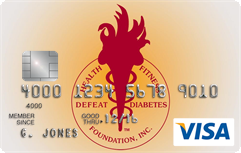 Rewarding for
you and us
Defeat Diabetes Foundation
Defeat Diabetes
Foundation
150 153rd Ave,
Suite 300
Madeira Beach, FL 33708
Obesity
Search our News Articles Archives for diabetes and health news. Search by word or phrase. The latest article will appear first.
Bitter Melon Has Potent Anti-diabetes Effects
Posted: Wednesday, April 23, 2008
Substances isolated from bitter melon, a plant eaten and used medicinally in much of Asia, could provide the basis of new drugs for treating diabetes and obesity, an international team of researchers reports.


Why Not All Fat is Created Equal
Posted: Wednesday, April 23, 2008
The recent report that having a pot belly in your 40s roughly triples your risk of dementia in later life is just the tip of an ominous adipose iceberg.


Tart Cherries May Reduce Heart/Diabetes Risk Factors
Posted: Friday, April 18, 2008
Less weight gain, reduction of inflammation, lower cholesterol and triglycerides and lower blood sugars, all from tart cherries.


An Apple A Day Lowers Risk for Metabolic Syndrome 21%
Posted: Friday, April 18, 2008
Apple product consumers likely to have lower blood pressure, trimmer waistlines, and more nutrient dense diets according to the results of a new study.


Child Screen Time Associated With Obesity
Posted: Wednesday, April 16, 2008
Obesity is a growing problem in America, especially among its youth. Lack of exercise in children, often supplanted by time in front of television and computer screens, greatly increases the chance of a child being obese, a new study shows. The American Academy of Pediatrics (AAP) had previously made a list of suggestions to pediatricians, parents, and children alike, in order to best manage their physical activity and "screen time." The study aimed to test these suggestions.


Rimonabant Diet Drug Misses Mark in Heart Study
Posted: Wednesday, April 09, 2008
Sanofi-Aventis SA's weight-loss drug rimonabant failed to slow heart disease by a key measure in obese patients with fat around the middle, and it significantly raised the risk of anxiety and depression.


Inactive Children at High Risk For Metabolic Syndrome
Posted: Saturday, April 05, 2008
Children leading a sedentary life style are much more likely to develop heart problems, a recent study has shown. Researchers investigating early onset metabolic syndrome (MS) in adolescents concluded that inactive kids were more than six times more likely to develop MS by their teenage years than those with active lifestyles.


Nutrient Therapy Lowers Blood Sugar for Those With Diabetes
Posted: Friday, April 04, 2008
In a current study it was found that two nutrients known to participate in the body processes that control blood sugar levels are biotin (one of the B-group vitamins) and chromium (a trace mineral), were able to drop blood sugars and A1c by 1.76 percent.


Grape Skin Compound Fights the Complications of Diabetes
Posted: Friday, April 04, 2008
Research has found that resveratrol, a compound present naturally in grape skin, can protect against the cellular damage to blood vessels caused by high production of glucose in diabetes.


Big-Belly Might Lead To Dementia
Posted: Thursday, March 27, 2008
Middle aged individuals who are overweight appear to be at higher risk for developing dementia later in life. A recent study has shown that being overweight (specifically in the abdominal region) in one's forties makes them almost three times more likely to develop dementia by age 70 than healthy middle aged individuals.


Costa Rica Travel Corp. will donate a portion of the proceeds to and is a sponsor of Defeat Diabetes Foundation.
Send your unopened, unexpired test strips to

:


Defeat Diabetes Foundation
150 153rd Ave, Suite 300
Madeira Beach, FL 33708
DDF advertisement
Analyze nutrition content by portion
DDF advertisement