This site complies with the HONcode standard for trustworthy health information:
verify here.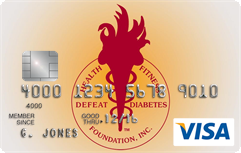 Rewarding for
you and us
Defeat Diabetes Foundation
Defeat Diabetes
Foundation
150 153rd Ave,
Suite 300
Madeira Beach, FL 33708
Obesity
Search our News Articles Archives for diabetes and health news. Search by word or phrase. The latest article will appear first.
New Link Between Obesity and Insulin Resistance Uncovered
Posted: Saturday, April 11, 2009
The high BCAA protein levels found in obese individuals, combined with high fat diets, could significantly increase the incidence of pre-diabetic insulin resistance. Because obesity and diabetes are so closely linked, this finding could go a long way in explaining the cause and effect of the obesity-diabetes connection, as well as lay the foundations for future preventative treatments for diabetes in obese individuals.


Brown Fat Could Help Treat Obesity and Diabetes
Posted: Friday, April 10, 2009
Brown fat, which helps use energy and burn calories, and was previously believed to only to exist in babies, has recently been shown to occur in adults as well. The discovery of the presence of this "good fat" in adults lays foundations for potential obesity and diabetes treatments that stimulate brown fat growth.


Irregular Heart Beats in Men Linked to "Bigness" in Youth
Posted: Saturday, April 04, 2009
Men who were "big" in their youth, suffer from an increased incidence of abnormal heart rhythm's later in life. "Big" in this case describes stature and muscle mass, as well as weight, making this a more novel study linking seemingly healthy (non-obese) large bodies to heart problems.


Sugar-Sweetened Beverages Responsible for Obesity Epidemic?
Posted: Thursday, April 02, 2009
While diets often focus of solid caloric intake, a recent study has shown that decreasing intake of liquid calories may in fact be more effective in creating weight loss. Specifically, a reduction in sugar-sweetened beverage consumption could help prevent obesity and associated conditions, such as type 2 diabetes.


African-Americans Less Prone to Fatty Liver Disease
Posted: Saturday, March 28, 2009
Despite being at higher risk for obesity, diabetes and heart disease, African-Americans are in fact at lower risk for fatty liver disease. In a recent study, which compared Hispanics (whom are also at higher risk for obesity, diabetes and heart disease) and African-Americans, it was observed that due to differing locations of fat storage in the body, African-Americans have a significantly lower incidence of fatty liver disease.


Fructose Triggers Increased Appetite
Posted: Thursday, March 26, 2009
New research, which includes a meta-analysis of past research, stresses a link between fructose consumption and increased appetite. The resulting higher food intake that comes from consuming fructose, along with the recent rise in fructose-loaded products, gives reason to believe that fructose is at least partially responsible for rising obesity and type 2 diabetes rates, especially in youth. This is opposed to glucose, which in past research has been linked to decreased appetite.


Bariatric Surgery Causes Most Cases of Type 2 to Remit Long-Term
Posted: Thursday, March 26, 2009
In morbidly obese patients with Type 2 diabetes, bariatric surgery leads to resolution or improvement of the disease in close to 90% of cases, with benefits usually maintained for at least 2 years, according to a meta-analysis.


Neck Size a Measure of Heart Risk
Posted: Thursday, March 26, 2009
It signals danger independently of stomach fat, researchers report. A too-tight shirt collar might be an indicator of future heart trouble, Framingham Heart Study researchers report. If your neck size is greater than 16 inches for men and 13 inches for women, your risk for heart disease goes up.


French Fries Linked to Stroke Rates
Posted: Thursday, March 26, 2009
Neighborhoods where fast food joints abound appear to have higher stroke rates but whether the link is causal is under question, researchers said.


Sustained Exercise Important for Children
Posted: Thursday, March 19, 2009
Childhood obesity is a rising global concern, and insufficient activity levels are a primary reason. It's unknown, however, what is the optimal form of exercise for children, in order to help prevent obesity. A recent study has found that "sustained" exercise, defined as constant activity in excess of five minutes, is more beneficial than "sporadic" exercise.


Costa Rica Travel Corp. will donate a portion of the proceeds to and is a sponsor of Defeat Diabetes Foundation.
Send your unopened, unexpired test strips to

:


Defeat Diabetes Foundation
150 153rd Ave, Suite 300
Madeira Beach, FL 33708
DDF advertisement
Analyze nutrition content by portion
DDF advertisement