This site complies with the HONcode standard for trustworthy health information:
verify here.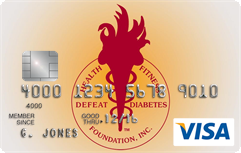 Rewarding for
you and us
Defeat Diabetes Foundation
Defeat Diabetes
Foundation
150 153rd Ave,
Suite 300
Madeira Beach, FL 33708
Obesity
Search our News Articles Archives for diabetes and health news. Search by word or phrase. The latest article will appear first.
New Recommendations for Intake of Sugars by AHA
Posted: Wednesday, September 02, 2009
New recommendations for maximum dietary intake of "added sugars," released by the American Heart Association, are probably far more healthful than the much-higher current average intake in the U.S.. But without educating the patient, it will have little or no effect.


Weight Gain During Early-Pregnancy Can Lead to Impaired Glucose Tolerance
Posted: Wednesday, September 02, 2009
Greater gestational weight gain before second-trimester glycemic screening may increase a pregnant woman's risk for impaired glucose tolerance, according to two papers.


The Link Between Obesity and Diabetes
Posted: Wednesday, August 26, 2009
A team of researchers in Sweden, found that people classified as obese and those with pre-diabetes have raised levels of a protein called SPARC, that can cause tissue scarring.


Insulin the First Treatment Choice for Newly Diagnosed Type 2's
Posted: Wednesday, August 19, 2009
In a recent published study, it was found that when insulin was the first treatment choice over multiple oral drugs, there was less weight gain and fewer hypoglycemic reactions.


Scientific Peer Review of Research Applications for the Department of Defense - Andrew P. Mandell
Posted: Thursday, August 06, 2009
Diabetes advocate, Andrew P. Mandell, MR. DIABETES® and Executive Director of Defeat Diabetes Foundation, Inc., recently participated in the evaluation of research proposals submitted to the Peer Reviewed Medical Research Program (PRMRP) sponsored by the Department of Defense.


Risk Factors that Lead to Poor Outcomes for Bariatric Surgery
Posted: Wednesday, August 05, 2009
Several risk factors may help identify factors linked to poor outcomes for bariatric surgery, according to the results of a study.


Medical Spending On Obesity Reaches $147 Billion Annually
Posted: Wednesday, August 05, 2009
Obesity now accounts for nearly 10 percent of all medical spending.


We Are What Our Mothers Ate?
Posted: Wednesday, July 29, 2009
The mother's health prior to conception is more important then previously thought. Maternal nutrition, protein intake and level of fat in the diet may cause epigenetic changes in the developing fetus that can have long-term health consequences.


Prevention and Detection of Diabetes Needs to Be a Priority
Posted: Wednesday, July 29, 2009
The National Changing Diabetes((R)) Program (NCDP), a program of Novo Nordisk, and several member associations recently urged President Obama and members of Congress to make the prevention, detection and treatment of diabetes, one of the nation's most pervasive and costly diseases, a priority in reforming the U.S. healthcare system.


New Weight-loss Enzyme in the Brain Identified
Posted: Wednesday, July 29, 2009
Reducing levels of a brain enzyme may curb appetite and boost energy, thereby helping people to control their weight, and reduce the risk of developing Type 2 diabetes, says a new study.


Costa Rica Travel Corp. will donate a portion of the proceeds to and is a sponsor of Defeat Diabetes Foundation.
Send your unopened, unexpired test strips to

:


Defeat Diabetes Foundation
150 153rd Ave, Suite 300
Madeira Beach, FL 33708
DDF advertisement
Analyze nutrition content by portion
DDF advertisement