This site complies with the HONcode standard for trustworthy health information:
verify here.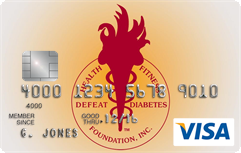 Rewarding for
you and us
Defeat Diabetes Foundation
Defeat Diabetes
Foundation
150 153rd Ave,
Suite 300
Madeira Beach, FL 33708
Obesity
Search our News Articles Archives for diabetes and health news. Search by word or phrase. The latest article will appear first.
Method Identified to Help Reduce Fat in the Blood
Posted: Sunday, March 21, 2010
The obesity epidemic is a concern for experts around the world. One of the major problems is high levels of lipids in the blood, which can lead to cardiovascular disease, fatty liver disease and Type 2 diabetes. But a University of Alberta researcher has taken a major step in protecting people against these diseases.


The White House Blog: Voices of Reform
Posted: Wednesday, March 17, 2010
There's no issue that touches people more directly than health care, so there's good reason for people to want as much reassurance as they can get before the country goes ahead with reform. That's why those who work in our health care system day in and day out have a unique role in weighing in on the merits of any reform effort.

In an unprecedented show of diverse, even sweeping support, a virtual army of organizations came out in support of the President's health reform proposal this morning as Congress prepares to make its final decisions.


Special Newsflash: Exenatide Once Weekly -- FDA Update
Posted: Tuesday, March 16, 2010
Amylin, Lilly and Alkermes received a Complete Response Letter from FDA for Exenatide Once Weekly. New drug to be called BYDUREON (exenatide for extended-release injectable suspension).

In the complete response letter there are no requests for new pre-clinical or clinical trials. Requests raised in the letter primarily relate to the finalization of the product labeling with accompanying Risk Evaluation and Mitigation Strategy (REMS) and clarification of existing manufacturing processes.


Unhealthy Foods Become Less Popular with Increasing Costs -- JAMA
Posted: Sunday, March 14, 2010
Adults tend to eat less pizza and drink less soda as the price of these items increases, and their body weight and overall calorie intake also appear to decrease, according to a new report.


Birthplace Weighs Heavily on Immigrant Weight and Risk for Diabetes
Posted: Sunday, March 07, 2010
Where a US immigrant was born could play a significant role in how many pounds they pack on after arriving in America, according to a new study.


Low-Carb Diet May Increase Bad Cholesterol Levels
Posted: Sunday, March 07, 2010
Cutting down on carbs may help people lose weight, but it may not be so good for lowering cholesterol, new research shows.


Pramlintide + Metreleptin Combo Moving Forward for Treatment of Obesity
Posted: Sunday, February 28, 2010
Amylin and Takeda announce decision to advance development of pramlintide/metreleptin combination treatment for obesity.


Early Pregnancy Weight Gain Linked to Diabetes
Posted: Sunday, February 28, 2010
Pregnant women who gain weight rapidly during the early stages of pregnancy are at higher risk for gestational diabetes, a new study found.


Unfit at 20, Diabetes at 40
Posted: Sunday, February 28, 2010
Twenty-somethings who aren't physically fit may be at an increased risk of developing diabetes in middle age, researchers said.


Lasting Benefit Seen for Lifestyle Changes, Metformin in Diabetes
Posted: Sunday, February 28, 2010
For people at risk for Type 2 diabetes, a combination of diet, exercise and, to a lesser extent, treatment with metformin can help keep the disease at bay for 10 years, researchers said.


Costa Rica Travel Corp. will donate a portion of the proceeds to and is a sponsor of Defeat Diabetes Foundation.
Send your unopened, unexpired test strips to

:


Defeat Diabetes Foundation
150 153rd Ave, Suite 300
Madeira Beach, FL 33708
DDF advertisement
Analyze nutrition content by portion
DDF advertisement