This site complies with the HONcode standard for trustworthy health information:
verify here.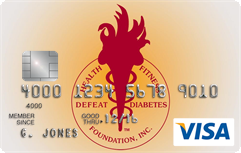 Rewarding for
you and us
Defeat Diabetes Foundation
Defeat Diabetes
Foundation
150 153rd Ave,
Suite 300
Madeira Beach, FL 33708
Obesity
Search our News Articles Archives for diabetes and health news. Search by word or phrase. The latest article will appear first.
Lifestyle Change Wins Over Weight Loss Programs
Posted: Sunday, July 25, 2010
Obese adults prefer noncommercial, nonstigmatizing interventions designed to help them improve their lifestyles over programs that just promote weight loss, according to a new study.


Monitoring Steps to Lose Weight Works!
Posted: Sunday, July 25, 2010
Women achieved modest changes in their BMI and waist-to-hip measurements with no other lifestyle interventions.


Disrupted Sleep Patterns Adds to Risk of Obesity, Diabetes
Posted: Sunday, July 25, 2010
Disrupted sleep patterns seem to contribute to the risk of obesity and diabetes, according to numerous studies. Scientists have theorized that disrupted circadian rhythms throw off various hormonal processes in the body that contribute to disease.


First-in-Class Novel Drug Lowers Blood Glucose and Weight
Posted: Sunday, July 04, 2010
In early trials, a novel sodium glucose co-transporter 2 (SGLT2) inhibitor appears to improve glycemic control and reduce weight among patients on metformin, researchers reported.


Body Fat Linked to Diabetes Risk in Older People
Posted: Sunday, June 27, 2010
To avoid Type 2 diabetes, seniors may need to watch their weight just as closely as younger individuals do, a prospective cohort study showed.


Milk after Exercise Promotes Weight Loss
Posted: Sunday, June 13, 2010
A new study suggests that women who want to lose weight should drink fat-free milk and not sugar-based energy drinks.


Earlier Screening for Diabetes Worthwhile
Posted: Sunday, June 06, 2010
It's currently recommended that people be screened for Type 2 diabetes starting at age 45, particularly if they are overweight. But a new study suggests that it would be worthwhile to start Type 2 diabetes screening earlier -- between the ages of 30 and 45.


Diabetes Costs More than $218 Billion and Expected to Rise
Posted: Sunday, May 30, 2010
According to Timothy M. Dall of the Lewin Group in Falls Church, Va., the annual average cost per patient was $9,975 for diagnosed diabetes and $2,864 for undiagnosed disease, "The burden of diabetes to society is even higher when one considers intangible costs from reduced quality of life," the researchers wrote online in Health Affairs.


People with Type 2 Genes Overeat and Gain More Weight
Posted: Sunday, May 23, 2010
In the first study of its type, Australian researchers have shown that healthy people with a genetic predisposition to Type 2 diabetes gain more weight overeating over the short term than their non-genetically-prone counterparts, when eating the exact same foods.


Brisk Walking 30 Minutes a Day Reduces Mortality Risk in Hypertensive Patients with Diabetes by 62%
Posted: Sunday, May 23, 2010
In patients with hypertension and Type 2 diabetes, relatively modest improvements in fitness status significantly reduce mortality risk, according to a study.


Costa Rica Travel Corp. will donate a portion of the proceeds to and is a sponsor of Defeat Diabetes Foundation.
Send your unopened, unexpired test strips to

:


Defeat Diabetes Foundation
150 153rd Ave, Suite 300
Madeira Beach, FL 33708
DDF advertisement
Analyze nutrition content by portion
DDF advertisement