This site complies with the HONcode standard for trustworthy health information:
verify here.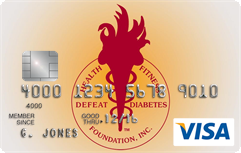 Rewarding for
you and us
Defeat Diabetes Foundation
Defeat Diabetes
Foundation
150 153rd Ave,
Suite 300
Madeira Beach, FL 33708
Complications » Cholesterol
Search our News Articles Archives for diabetes and health news. Search by word or phrase. The latest article will appear first.
LDL Cholesterol Below Recommended Levels Is Better
Posted: Friday, June 30, 2006
Lowering LDL ("bad") cholesterol levels substantially below currently recommended levels significantly reduces the chances that people with diabetes and heart disease will suffer a stroke or heart attack, researchers report.


AHA Dietary and Lifestyle Recommendations Revised June, 2006
Posted: Friday, June 30, 2006
The 2006 AHA diet and lifestyle recommendations include guidelines for a healthy diet; healthy weight; cholesterol, BP, and fasting blood sugar control; use of supplements; physical activity; and avoidance of tobacco.


Georgia to Pay Diabetes Doctors for Performance
Posted: Tuesday, May 30, 2006
Georgia will provide bonuses to doctors who care for state employees with diabetes, and improve their outcomes.


HDL Cholesterol Independently Predicts Major Adverse Coronary Events
Posted: Monday, April 24, 2006
HDL cholesterol predicts major adverse coronary events independent of other cardiovascular risk factors. A 10mg/dL. decrease in HDL increases risk by 11%.


Low-Carbohydrate Diets Appear Effective, But May Raise Cholesterol Levels
Posted: Friday, February 24, 2006
After six and 12 months, individuals on low-carbohydrate diets had increased total cholesterol levels and LDL levels. However, they also had lower triglyceride levels and higher HDL or "good" cholesterol levels.



Updated U.S. Cholesterol Goals Appear Hard to Reach and Not Being Met
Posted: Friday, February 24, 2006
The researchers estimated that 24.9 million people exceeded 2001 thresholds for drug therapy and 46.2 million exceeded optional 2001 thresholds for drug therapy. For 2004 optional thresholds, the corresponding figure was 56.5 million


Weight-Loss Medication Improves Cholesterol
Posted: Thursday, February 16, 2006
Using the weight-loss medication rimonabant produces modest, yet sustained, weight loss after two years and improves good cholesterol levels and triglyceride levels, according to a new study


Cholesterol & Hypertension Uncontrolled In People With Diabetes
Posted: Thursday, June 10, 2004
People with diabetes and their doctors are failing to give cholesterol and blood pressure control the attention needed to reduce the high risk for heart attacks and strokes in diabetes,"Physicians around the world and their patients are failing to make the link science has long since proven — that two out of three people with diabetes die from heart disease and stroke."



Costa Rica Travel Corp. will donate a portion of the proceeds to and is a sponsor of Defeat Diabetes Foundation.
Send your unopened, unexpired test strips to

:


Defeat Diabetes Foundation
150 153rd Ave, Suite 300
Madeira Beach, FL 33708
DDF advertisement
Analyze nutrition content by portion
DDF advertisement