This site complies with the HONcode standard for trustworthy health information:
verify here.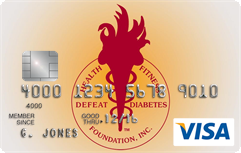 Rewarding for
you and us
Defeat Diabetes Foundation
Defeat Diabetes
Foundation
150 153rd Ave,
Suite 300
Madeira Beach, FL 33708
Complications » Complications
Search our News Articles Archives for diabetes and health news. Search by word or phrase. The latest article will appear first.
Glucose Rise in Diabetes Patients May Signal Bloodstream Infection
Posted: Saturday, October 01, 2011
In a study of a large population of patients with diabetes, poor short-term glucose control was associated with a significantly elevated risk for bloodstream infection (BSI).


EASD: Biomarkers May Predict CAD, Death in Diabetes Patients
Posted: Monday, September 26, 2011
Two biomarkers may be associated with cardiovascular events and death in type 2 diabetes patients, researchers reported at EASD.


EASD: Twice-Daily Aspirin Betters Platelet Inhibition for People with Diabetes
Posted: Monday, September 19, 2011
Twice-daily aspirin administration, but not a once-daily doubling of the dose, appears to provide good inhibition of platelet cyclooxygenase (COX)-1 in diabetic patients who have rapid recovery of COX-1 activity, and might enhance cardiovascular protection.


Using Electronic Heath Records Leads to Better Diabetes Care
Posted: Friday, September 09, 2011
Use of electronic health records (EHRs) for patients with diabetes improves achievement of care and outcomes targets, researchers found.


Diabetes Linked to Tooth Decay
Posted: Sunday, September 04, 2011
Research has found a link between diabetes and dental problems.


164 Million Obese Adults by 2030
Posted: Saturday, September 03, 2011
Half of U.S. adults will be obese by 2030 if current trends continue, a new report shows.


Two Years of Obesity Increases Risk of Death by 7 Percent
Posted: Sunday, August 28, 2011
A study found that participants face a 7% increase in mortality risk for every two years of being obese, while every 10 years of obesity more than doubles the risk of all-cause mortality.


Diabetes Death 50 Percent Higher among Hispanics
Posted: Saturday, August 27, 2011
According to the latest findings from a landmark San Antonio-led study, diabetes seems to be deadlier for Mexican Americans than for Anglos, and much deadlier for diabetes patients living in Mexico.


Diabetes Treatment Should Be Gender-based
Posted: Saturday, August 20, 2011
Data on 3,000 participants found a significant difference in lipid, amino acid and other metabolites between males and females. The findings underscore the need for gender-specific treatments for diabetes and other metabolic disorders.


An Eye On Sight
Posted: Thursday, July 28, 2011
About 14 million people ages 12 and older have vision problems. Although 80 percent of these problems can be corrected with glasses, that still leaves a lot of Americans with more serious problems in sight.


Costa Rica Travel Corp. will donate a portion of the proceeds to and is a sponsor of Defeat Diabetes Foundation.
Send your unopened, unexpired test strips to

:


Defeat Diabetes Foundation
150 153rd Ave, Suite 300
Madeira Beach, FL 33708
DDF advertisement
Analyze nutrition content by portion
DDF advertisement