This site complies with the HONcode standard for trustworthy health information:
verify here.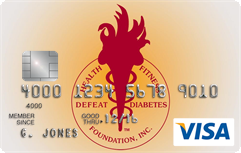 Rewarding for
you and us
Defeat Diabetes Foundation
Defeat Diabetes
Foundation
150 153rd Ave,
Suite 300
Madeira Beach, FL 33708
Complications » Complications
Search our News Articles Archives for diabetes and health news. Search by word or phrase. The latest article will appear first.
Diabetes Increases Stroke Risk 12 Fold, for Those under 65
Posted: Saturday, May 11, 2013
Patients with diabetes remain at greatly increased risk for ischemic stroke at all ages, but especially in the under-65 age group.


AACE – New Test Efficiently Detects Diabetic Neuropathy
Posted: Saturday, May 11, 2013
A recent FDA-approved device is proving to be a promising method for detecting neuropathy in patients with diabetes.


Intermittent Fasting May Improve Diabetes and Reduce Cardiovascular Risk
Posted: Monday, May 06, 2013
Fasting diets may help those with diabetes and cardiovascular disease, alongside established weight loss claims.


Stem Cells Treating Diabetic Wounds
Posted: Monday, March 25, 2013
Diabetic patients have an impaired ability to heal wounds, so there is a critical need to develop new treatments to improve healing.


Mortality Grows in Diabetic and Pre-Diabetic Patients
Posted: Monday, March 25, 2013
Diabetes survival rates are decreasing and the death rate for individuals with pre-diabetes increased from 11.19 to 14.02 deaths per 1,000 person-years.


Cost of Diabetes is Rising and Set to Explode
Posted: Monday, March 18, 2013
The cost of diabetes in the United States has climbed 41% since 2007.


Vitamin D Supplement Beneficial for CV Health in Diabetic Patients
Posted: Monday, March 18, 2013
Daily dose of vitamin D supplement can decrease adverse cardiovascular events as the level of adiponectin...


A New 3-Day Disposable Insulin Delivery Device for Type 2 Diabetic Patients
Posted: Monday, March 11, 2013
PaQ(TM) can help type 2 diabetic patients increase compliance as well as provide better and safer glycemic management…


Study Explains Weight Gain with Diabetes Therapy
Posted: Tuesday, March 05, 2013
Weight gain from intensive glucose-lowering treatment is more likely in patients….


Type 2's Need to Keep Kidneys Healthy
Posted: Monday, February 04, 2013
One in every 10 Americans has diabetes, and over a third of those will develop kidney disease. It is possible to live a healthy and fulfilling life with diabetes, but once kidney disease is in the picture, the rate of mortality rises significantly.


Costa Rica Travel Corp. will donate a portion of the proceeds to and is a sponsor of Defeat Diabetes Foundation.
Send your unopened, unexpired test strips to

:


Defeat Diabetes Foundation
150 153rd Ave, Suite 300
Madeira Beach, FL 33708
DDF advertisement
Analyze nutrition content by portion
DDF advertisement