This site complies with the HONcode standard for trustworthy health information:
verify here.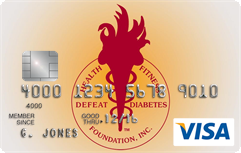 Rewarding for
you and us
Defeat Diabetes Foundation
Defeat Diabetes
Foundation
150 153rd Ave,
Suite 300
Madeira Beach, FL 33708
Complications » Hypertension
Search our News Articles Archives for diabetes and health news. Search by word or phrase. The latest article will appear first.
Popular BP Drugs May Cause Diabetes
Posted: Thursday, August 28, 2008
Medications for blood pressure called beta blockers, like atenolol, propanolol and metaprolol, could be an unacceptable risk for diabetes.


Elderly Obesity Costly for Everyone
Posted: Saturday, July 26, 2008
Obese elderly individuals are not only doing harm to their own health, but to the financial health of every tax paying American citizen. According to a recent study, the health care costs for obese elderly individuals are substantially higher than those of normal weight, accounting for a disproportionate amount of the tax funded medicare program.


Diabetes Possibly Responsible for High Oxidative Stress Levels in Heart Patients
Posted: Wednesday, July 16, 2008
High oxidative stress levels, often thought by doctors to be a characteristic of patients with coronary heart disease, may in some cases be caused by the existence of type 2 diabetes in these same patients. This may help diagnose previously undiagnosed diabetes, or help better treat conditions that coronary heart disease patients are dealing with.



Diabetic Women More Likely to Have Cardiovascular Death and Insufficient Treatment
Posted: Tuesday, July 08, 2008
In the past few years, there has been an observed decrease in deaths resulting from cardiovascular disease (CVD) in both men in women. For those with type 2 diabetes though, which is a major risk factor for CVD events (heart attacks and strokes), this mortality decrease has only been seen in men. A recent study has set out to discover why this decrease did not occur in diabetic women, who have always had more CVD fatalities then diabetic men, as well.


Nighttime Aspirin Can Reduce Daytime Blood Pressure
Posted: Thursday, May 29, 2008
Low-dose aspirin can reduce daytime blood pressure if taken at night, and this may delay the progression of prehypertension to true hypertension, investigators report.


Many Diabetics Don't Get Necessary Blood Pressure Treatment
Posted: Thursday, May 29, 2008
Only half of patients had their therapy changed as needed, study found. Diabetics with high blood pressure have only a 50-50 chance that their doctors will change their medications as needed or offer other treatment, a new study finds.


Pine Bark Extract May Boost Diabetics' Heart Health and Improve BG
Posted: Thursday, May 22, 2008
Results from a new study suggests that supplements of extracts from French maritime pine bark may reduce blood pressure and the use of blood pressure medication among diabetics.


Erectile Dysfunction Warns of Worse Problems
Posted: Monday, May 19, 2008
In diabetics, impotence may double cardiac risks, new studies say.


Obesity, Diabetes and Economic Status Increase Risk of Urinary Problems
Posted: Saturday, May 17, 2008
Obesity and unhealthy lifestyle choices greatly increase the risk of urinary problems. Diabetes, heart disease, and high blood pressure, are also shown to increase risk, and individuals of lower economic standing suffer from urinary problems more often as well.


Hypertension, High Cholesterol and Diabetes Linked To Ocular Condition
Posted: Tuesday, May 13, 2008
High cholesterol, high blood pressure (hypertension), and diabetes, could lead to a condition that causes vision loss, according to a recent study.


Costa Rica Travel Corp. will donate a portion of the proceeds to and is a sponsor of Defeat Diabetes Foundation.
Send your unopened, unexpired test strips to

:


Defeat Diabetes Foundation
150 153rd Ave, Suite 300
Madeira Beach, FL 33708
DDF advertisement
Analyze nutrition content by portion
DDF advertisement