This site complies with the HONcode standard for trustworthy health information:
verify here.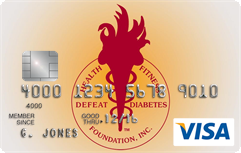 Rewarding for
you and us
Defeat Diabetes Foundation
Defeat Diabetes
Foundation
150 153rd Ave,
Suite 300
Madeira Beach, FL 33708
Complications » Cardiovascular
Search our News Articles Archives for diabetes and health news. Search by word or phrase. The latest article will appear first.
Obesity at Seven Years of Age Increases Risk of Later Cardiovascular Disease
Posted: Sunday, February 14, 2010
By as early as seven years of age, being obese may raise a child's risk of future heart disease and stroke, even in the absence of other cardiovascular risk factors such as high blood pressure, according to a new study.


Aspirin Associated with Reduced Cardiovascular and All-Cause Mortality in Type 2 Diabetes
Posted: Sunday, February 07, 2010
Regular low-dose aspirin may reduce all-cause and CVD mortality in a primary prevention setting in Type 2 diabetes.


New Data Prompt Renewed Calls for Public Health Initiative to Cut Salt in US Diet
Posted: Sunday, January 31, 2010
New statistical projections suggest that slashing salt in the US diet by 3 g per day would have huge benefits, reducing the annual number of new cases of coronary heart disease, strokes, and MI's and potentially saving up to 90,000 lives a year.


Most Americans Overweight and One-Third Are Obese: NHANES
Posted: Sunday, January 24, 2010
Two new studies last week draw attention to the alarming number of individuals in the US considered overweight or obese [1,2]. Based on the latest surveys, more than two-thirds of US adults are overweight or obese, one-third are considered obese, and more than 10% of children and adolescents are also considered too heavy for their age.


Type 2 Diabetes and Major Depression Increase Risk for Significant CVD
Posted: Sunday, January 03, 2010
Adults with Type 2 diabetes who have major depression face a greater risk for life-altering microvascular and macrovascular complications regardless of their self-care habits or the degree to which their disease is controlled, according to a study.


High Testosterone in Women Linked with Insulin Resistance and CVD
Posted: Sunday, December 27, 2009
In postmenopausal women, high testosterone levels increase the risk for insulin resistance, metabolic syndrome, and coronary heart disease, a new study shows.


Prostate Cancer Treatment Linked to Increased Risk of Diabetes and Heart Disease
Posted: Sunday, December 27, 2009
New research shows that the risk of heart attack, stroke, sudden cardiac death and diabetes in men who underwent androgen deprivation therapy was 20 to 30 percent higher.


One-Hour Glucose Levels a Marker for Heart Disease
Posted: Sunday, December 20, 2009
Elevated 1-hour plasma glucose (1hPG) levels in persons without overt diabetes (DM) may be a marker for cardiovascular risk, according to the results of a study.


People with Diabetes Are Unaware of Risks
Posted: Sunday, December 06, 2009
Despite the large number of cases of diabetes diagnosed in the United States, many Americans still lack basic knowledge about the disease. Less then 50% of those diagnosed with diabetes know that diabetes is a risk factor for heart disease, the leading cause of death in the U.S.


Fat around Organs Linked to Decreased Heart Function
Posted: Monday, November 23, 2009
Researchers from Boston University School of Medicine have shown that fat collection in different body locations, such as around the heart and the aorta, and within the liver, are associated with certain decreased heart functions.


Costa Rica Travel Corp. will donate a portion of the proceeds to and is a sponsor of Defeat Diabetes Foundation.
Send your unopened, unexpired test strips to

:


Defeat Diabetes Foundation
150 153rd Ave, Suite 300
Madeira Beach, FL 33708
DDF advertisement
Analyze nutrition content by portion
DDF advertisement