This site complies with the HONcode standard for trustworthy health information:
verify here.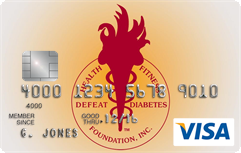 Rewarding for
you and us
Defeat Diabetes Foundation
Defeat Diabetes
Foundation
150 153rd Ave,
Suite 300
Madeira Beach, FL 33708
Complications » Neuropathy
Search our News Articles Archives for diabetes and health news. Search by word or phrase. The latest article will appear first.
Georgia to Pay Diabetes Doctors for Performance
Posted: Tuesday, May 30, 2006
Georgia will provide bonuses to doctors who care for state employees with diabetes, and improve their outcomes.


Lifestyle Changes Regenerate Nerve Fibers in Prediabetics
Posted: Monday, April 24, 2006
In patients with diabetes, nerve fiber damage that causes diabetic neuropathy is irreversible.
Researchers have found that with weight loss and exercise in patients with impaired glucose tolerance neuropathy -- so-called prediabetes -- the affected nerve fibers can be reinervated, causing a reduction in the patients' pain


Intensive Therapy Relieves Diabetes Neuropathy
Posted: Friday, February 24, 2006
Patients who received intensive therapy were 64 percent less likely to have symptoms and signs, respectively, of neuropathy


Height A Factor For Amputation Among Patients With Diabetes
Posted: Thursday, February 16, 2006
In the whole study population, every 10-cm increase in height was associated with a 16% increase in risk of amputation. In the subgroup of patients for whom data on fasting plasma glucose levels and dyslipidemia were available, the risk of amputation was even greater (79% relative increase in risk of amputation.) This finding was independent of other factors such as the adequacy of diabetes control.



Vibrating Insoles Improve Balance in Patients With Stroke and Neuropathy
Posted: Thursday, February 16, 2006
For the elderly, falling is the leading cause of death due to injury. Now, a biomedical engineer is studying how vibrations can help seniors keep their balance


Restless Legs Syndrome Common in Diabetics
Posted: Monday, November 21, 2005
Restless legs syndrome can be a major cause of sleep disruption in this population"An association between RLS and peripheral neuropathy was confirmed by logistic regression analysis


Tingling Could be Early Sign of Diabetes
Posted: Thursday, October 13, 2005
"The findings of this study suggest that patients with newly diagnosed neuropathy should be screened for diabetes, and in addition, the study emphasizes the importance of early glucose control to prevent diabetic neuropathy


Nerve Changes from Diabetes Begin Earlier Than Previously Known
Posted: Friday, October 07, 2005
Malfunctioning Bone Marrow Cells Cause Neuropathy in People with Diabetes
Posted: Tuesday, September 06, 2005
Bone marrow cells that produced insulin adversely affected nerve cells or neurons.The finding not only provides a basis for understanding the dangerous nerve condition in diabetics, but could eventually lead to a treatment for this problem,


Gastroesophageal Reflux Disease in Diabetics, an under Diagnosed Complication
Posted: Monday, June 20, 2005
Heartburn is noted in 42% of patients with neuropathy versus 24% patients without neuropathy


Costa Rica Travel Corp. will donate a portion of the proceeds to and is a sponsor of Defeat Diabetes Foundation.
Send your unopened, unexpired test strips to

:


Defeat Diabetes Foundation
150 153rd Ave, Suite 300
Madeira Beach, FL 33708
DDF advertisement
Analyze nutrition content by portion
DDF advertisement