This site complies with the HONcode standard for trustworthy health information:
verify here.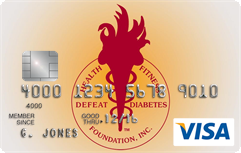 Rewarding for
you and us
Defeat Diabetes Foundation
Defeat Diabetes
Foundation
150 153rd Ave,
Suite 300
Madeira Beach, FL 33708
Complications
Search our News Articles Archives for diabetes and health news. Search by word or phrase. The latest article will appear first.
Deaths Higher for Strokes Treated at Night, on Weekends
Posted: Wednesday, February 27, 2008
Two new studies again suggest that stroke mortality is higher in patients who are admitted to the hospital during nights and on weekends.


Sitagliptin (Januvia) Plus a Sulfonylurea Increases Risk for Hypoglycemia
Posted: Wednesday, February 27, 2008
The FDA approved safety labeling revisions for sitagliptin tablets (Januvia; Merck & Co, Inc) to advise of the risk for hypoglycemia.


Simple Pedometer-Based Walking Programs Help Overweight, Sedentary Adults
Posted: Wednesday, February 27, 2008
Once again, the use of a ten dollar pedometer along with a walking program, shows its effectiveness in improving peoples health and quality of life.


Stress Hormone Cortisol Impacts Memory, Learning in Diabetics
Posted: Wednesday, February 27, 2008
Diabetes is known to impair the cognitive health of people, but now scientists have identified one potential mechanism underlying these learning and memory problems.


Intranasal Insulin Lowers Food Intake in Men, Improve Memory Function in Women
Posted: Wednesday, February 27, 2008
Insulin administered intranasally, acutely decreases food intake in men but not women and in contrast, the compound improves memory function in women but not men according to a new study.


Metabolic Syndrome in Children Predicts Adult Metabolic Syndrome and Diabetes
Posted: Wednesday, February 27, 2008
Participants who had metabolic syndrome as children were about 13 times more likely to have cardiovascular disease and 6.5 times more likely to have type 2 diabetes than participants who did not have metabolic syndrome as children.


Low-Dose Aspirin Lowers Risk for All-Cause Mortality in Women
Posted: Wednesday, February 27, 2008
Use of low-dose aspirin is linked to lower risk for all-cause mortality in women, especially older women and those with cardiac risk factors, according to the results of a study.


An Important Endorsement For Medicinal Marijuana
Posted: Tuesday, February 26, 2008
The endorsement, which comes in the form of a 13 page statement documenting the history of medicinal marijuana use, the current understanding of it, and the obstacles being faced in developing the subject further.


Chronic Pain Could Lead To Brain Dysfunction
Posted: Monday, February 25, 2008
People suffering from chronic pain are often effected in many neurological functions and behaviors. This includes sleeping, depression, decision making and anxiety. A recent Northwestern University study is believed to have discovered the reason for this connection.


Common Sense Prevails: ACCCORD Vs. ADVANCE
Posted: Thursday, February 21, 2008
Early results from the largest study ever (ADVANCE) of aggressive measures to control blood sugar in type 2 diabetics has found no sign that intensive treatment increases the risk of death.


Costa Rica Travel Corp. will donate a portion of the proceeds to and is a sponsor of Defeat Diabetes Foundation.
Send your unopened, unexpired test strips to

:


Defeat Diabetes Foundation
150 153rd Ave, Suite 300
Madeira Beach, FL 33708
DDF advertisement
Analyze nutrition content by portion
DDF advertisement