This site complies with the HONcode standard for trustworthy health information:
verify here.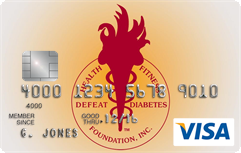 Rewarding for
you and us
Defeat Diabetes Foundation
Defeat Diabetes
Foundation
150 153rd Ave,
Suite 300
Madeira Beach, FL 33708
Complications
Search our News Articles Archives for diabetes and health news. Search by word or phrase. The latest article will appear first.
Diabetes Type Affects Joint Replacement Outcomes
Posted: Wednesday, March 12, 2008
People with type 1 diabetes who undergo total hip or knee replacement generally fare worse than people with type 2 diabetes, who in turn do worse than non-diabetic patients, according to study findings.


Prompt Primary Care Reduces Need For Hospitalization
Posted: Saturday, March 08, 2008
Diabetic ketoacidosis (DKA, a near complete deficiency in insulin), digestive haemorrhage and chronic bronchitis, are three very common conditions experienced by the elderly community, often requiring hospitalization. A recent study has found that prompt and efficient primary care for these conditions reduces the need for hospitalization by more than 50%, while other conditions are affected significantly, but to a lesser degree.


New Test Enables Diabetics to Detect Peripheral Neuropathy
Posted: Thursday, March 06, 2008
The indicator plaster neuropad (IPN) is a new test that can be used by diabetic patients to identify peripheral neuropathy, according to a new published report in the February issue of Diabetes Care.


Diabetes Diagnostic Criteria May Be Off Target for Retinopathy
Posted: Thursday, March 06, 2008
Retinopathy occurs at substantial rates even when glucose levels are below those that would trigger a diagnosis of pre-diabetes, according to a meta-analysis.


Salty Foods Linked to Soft Drink Consumption
Posted: Thursday, March 06, 2008
Kids who have less salt in their diets also consume fewer sugared soft drinks, researchers here said. Each reduction of 1 g/day in salt intake was associated with a reduction of 27 g/day of sugar-sweetened soft drinks among 4- to 18-year-olds.


Insulin Resistance Predicts Stroke, Vascular Risk in Nondiabetics
Posted: Thursday, March 06, 2008
A new analysis from the Northern Manhattan Study suggests that insulin resistance is associated with an increased risk for a first ischemic stroke and combined vascular events in nondiabetics.


Insulin Restriction in Women With Type 1 Diabetes May Increase Mortality
Posted: Thursday, March 06, 2008
Insulin restriction in women with type 1 diabetes was associated with increased morbidity and mortality, according to the results of a new study.


Diabetes Drug Also Lowers Blood Pressure
Posted: Wednesday, March 05, 2008
Certain Type 2 diabetes drugs, known as thiazolidinediones (TZDs), are recognized as having the extra benefit of lowering blood pressure. Recent research seems to have come up with an explanation for why this is.


Is Red Wine Really Better Than Other Drinks?
Posted: Monday, March 03, 2008
A recent study has confirmed that the consumption of one glass of red wine can be beneficial, but surprisingly demonstrated that the effects in the same individual were comparable to other ethanol (alcohol) consumptions. The study also showed that consuming more than one glass in a day leads to more negative than positive effects.


Smoking Bans Lead To Lower Stroke and Heart Attack Rates
Posted: Friday, February 29, 2008
Last February, France made big news by implementing a nation-wide smoking ban in public places, a move that prompted many to fear an "end to cafe society." The ban includes cafes, bars, restaurants, nightclubs and hotels. A similar ban was also implemented in Italy in January 2005.

The first statistics are now in, and Frances National Sanitary Institute is reporting that there has been a 15% reduction in emergency room patients suffering myocardial infractions (heart attacks or strokes) since the ban took effect. Rome researchers are also claiming an 11.2% decrease in these coronary events for patients in Rome since the ban took place.


Costa Rica Travel Corp. will donate a portion of the proceeds to and is a sponsor of Defeat Diabetes Foundation.
Send your unopened, unexpired test strips to

:


Defeat Diabetes Foundation
150 153rd Ave, Suite 300
Madeira Beach, FL 33708
DDF advertisement
Analyze nutrition content by portion
DDF advertisement