This site complies with the HONcode standard for trustworthy health information:
verify here.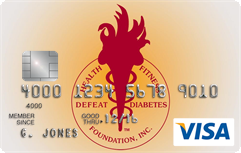 Rewarding for
you and us
Defeat Diabetes Foundation
Defeat Diabetes
Foundation
150 153rd Ave,
Suite 300
Madeira Beach, FL 33708
Complications
Search our News Articles Archives for diabetes and health news. Search by word or phrase. The latest article will appear first.
Global Warming To Cause More Kidney Stones
Posted: Thursday, May 15, 2008
Dehydration is a major cause of kidney stones, and rising global temperatures will likely increase dehydration and the number of kidney stone cases.


Public Food Program A Good Investment
Posted: Tuesday, May 13, 2008
A recent Cornell "cost-effectiveness"study has shown that a New York program that aims to educate low-income adults about healthy diets and nutrition yields a $10 to $1 cost benefit. Low-income individuals characteristically have much higher rates of conditions closely linked to poor diets, such as heart disease and diabetes.


Hypertension, High Cholesterol and Diabetes Linked To Ocular Condition
Posted: Tuesday, May 13, 2008
High cholesterol, high blood pressure (hypertension), and diabetes, could lead to a condition that causes vision loss, according to a recent study.


Study Ties Obesity, Inflammatory Proteins to Heart Failure Risk
Posted: Wednesday, May 07, 2008
Heart specialists at Johns Hopkins and elsewhere report what is believed to be the first wide-scale evidence linking severe overweight to prolonged inflammation of heart tissue and the subsequent damage leading to failure of the body's blood-pumping organ.


Coversyl® Protects Hypertensive Patients Against New-Onset Diabetes
Posted: Wednesday, May 07, 2008
New analysis of a landmark study data Identifies major predictors of new-onset diabetes (NOD) among hypertensives. Of 19,257 randomized patients in the study, 14,120 were considered "at risk" of developing diabetes at baseline, and 1,366 (9.7%) subsequently developed NOD during follow-up (median duration, 5.5 years).


TZD's Triple The Risk for Fracture
Posted: Wednesday, May 07, 2008
A widely used class of diabetes medications appears to be associated with an increased risk for fractures, according to a new report in the Archives of Internal Medicine.


4 Steps to Reverse the Damage from Fast Food Diets
Posted: Wednesday, May 07, 2008
Diets high in fast food can be highly toxic to the liver and other internal organs, but that damage can be reversed, says one of the country's leading experts on non-alcoholic fatty liver disease, who offers four steps to undo the effects of a 'super-size me' diet.


Parents of Autistic Children More Likely To Have Mental Disorders
Posted: Monday, May 05, 2008
The parents of children with autism were found to be nearly twice as likely to have suffered and been hospitalized for some form of psychiatric condition, a recent study attests. The results could help better understand the roots of autism, and why it develops in children.


Deaths On The Rise In Younger Women
Posted: Sunday, May 04, 2008
Deaths resulting from coronary heart disease (CHD) are on the rise in younger women, a new study suggests. Rising levels of obesity, smoking and lack of exercise are the likely causes of this troubling trend.


The Debate Over Opiate Medication Production in Afghanistan
Posted: Friday, May 02, 2008
Last year the Senlis Council (SC) published a report stressing the importance of legalization and licensing for poppy growing in Afghanistan. According to the report, the licensing would better regulate and direct the sale of these opium-based products to where they are most needed, opiate medicines. A recent article in the British Medical Journal has called into question this line of thinking, but the topic is still a very hot debate.


Costa Rica Travel Corp. will donate a portion of the proceeds to and is a sponsor of Defeat Diabetes Foundation.
Send your unopened, unexpired test strips to

:


Defeat Diabetes Foundation
150 153rd Ave, Suite 300
Madeira Beach, FL 33708
DDF advertisement
Analyze nutrition content by portion
DDF advertisement