This site complies with the HONcode standard for trustworthy health information:
verify here.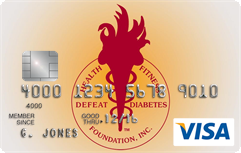 Rewarding for
you and us
Defeat Diabetes Foundation
Defeat Diabetes
Foundation
150 153rd Ave,
Suite 300
Madeira Beach, FL 33708
Complications
Search our News Articles Archives for diabetes and health news. Search by word or phrase. The latest article will appear first.
Bone Marrow Cells Can Heal Nerves in Diabetes Model
Posted: Tuesday, February 24, 2009
Researchers have found that transplanting cells that replenish blood vessels can also restore nerve function in an animal model of diabetic neuropathy.


HbA1c Levels Inversely Tied to Cognition in Diabetics
Posted: Tuesday, February 24, 2009
As HbA1c levels rise, cognitive function falls in patients with type 2 diabetes and other cardiovascular risk factors.


Drinking Two-Plus Cans of Pop Daily Doubles The Risk for Early Kidney Disease by 50%
Posted: Tuesday, February 24, 2009
Women and not men, who drink two or more cans of regular, not diet soda pop per day are nearly twice as likely to show early signs of kidney disease, a recent study has found.


Medicare OKs Bariatric Surgery As Diabetes Treatment
Posted: Tuesday, February 24, 2009
The Centers for Medicare & Medicaid Services, or CMS, announced last week a clarification in its policy for Medicare coverage of bariatric surgery as a treatment for certain beneficiaries with type 2, or non-insulin-dependent, diabetes.


Fast Food Restaurants Linked to Overall Community Stroke Incidence
Posted: Saturday, February 21, 2009
Fast food restaurants, the common enemy of nearly all health conscious individuals and organizations, has recently been linked on a macro-scale, to strokes. According to a recent study, the number of fast food restaurants in a neighborhood, is directly linked to the number of strokes within that community, though the exact reason is unknown.


Eggs Linked To Increased Diabetes Risk
Posted: Wednesday, February 18, 2009
In a long-term study of 57,000 U.S. adults, researchers found that those who ate an egg a day were 58 percent to 77 percent more likely than non-egg-eaters to develop type 2 diabetes.


New Possible Anti-Inflammatory Drug for Poorly Controlled Type 2 Diabetes
Posted: Wednesday, February 18, 2009
Researchers in 20 medical centers across the country are enrolling adults with type 2 diabetes who have poorly controlled blood glucose to participate in a clinical study, Targeting Inflammation with Salsalate in Type 2 Diabetes (TINSAL-T2D).


Fructose-Sweetened Beverages Raise Risk of CVD for Obese Individuals
Posted: Sunday, February 15, 2009
Obese individuals, who are already at significantly increased risk for cardiovascular disease (CVD), have a pronounced rise in another CVD risk factor, blood triglyceride levels, after consuming fructose-sweetened beverages.


Common Potato Chip and French Fry Component Linked to Heart Disease
Posted: Sunday, February 15, 2009
It's no secret that potato chips and french fries are often high in fat, and generally not good for one's health. A recent study has provided further reason to limit the intake of these foods, with the discovery that acrylamide, a chemical found in relative abundance in chips and fries, directly increases the risk of heart disease.


Warnings About Popular Energy Drinks
Posted: Sunday, February 08, 2009
Energy drinks, such as Red Bull, have been increasing in popularity in recent years, especially amongst young individuals. The popularity extends across professional, athletic, and social environments, and has led recent study author Dr. Stéphanie Côté to state that "energy drinks are the coffee of a new generation."


Costa Rica Travel Corp. will donate a portion of the proceeds to and is a sponsor of Defeat Diabetes Foundation.
Send your unopened, unexpired test strips to

:


Defeat Diabetes Foundation
150 153rd Ave, Suite 300
Madeira Beach, FL 33708
DDF advertisement
Analyze nutrition content by portion
DDF advertisement