This site complies with the HONcode standard for trustworthy health information:
verify here.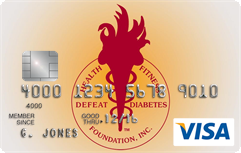 Rewarding for
you and us
Defeat Diabetes Foundation
Defeat Diabetes
Foundation
150 153rd Ave,
Suite 300
Madeira Beach, FL 33708
Complications
Search our News Articles Archives for diabetes and health news. Search by word or phrase. The latest article will appear first.
Liver Fat Has Greater Impact on Health than Abdominal Fat
Posted: Wednesday, September 02, 2009
When it comes to how fat affects metabolic risk factors, the issue is where, not how much and the latest hot spot is the liver.


Glucose Challenge in Pregnancy Predicts Heart Disease Without Diabetes
Posted: Wednesday, September 02, 2009
Abnormal test results using the Oral Glucose Tolerance Test (OGTT) in those without gestational diabetes signals future heart risk, researchers say. A glucose challenge test given to pregnant women may also show if they have an increased risk of heart disease in the future, a new study has found.


Glycemic Control an Independent Risk Factor for Low HDL Cholesterol
Posted: Wednesday, August 26, 2009
This study was done to determine whether the association observed between poor glycemic control and low HDL cholesterol in Type 2 diabetes is dependent on obesity and/or hypertriglyceridemia.


Comparative Effectiveness Between Drugs Nearer
Posted: Wednesday, August 26, 2009
Having comparative studies between drugs can show which drugs are cost effective. Why pay the price for newer drugs, if the older generic drugs do the same or better?


Diabetes, High Blood Pressure and Smoking Can Lead to Dementia
Posted: Wednesday, August 26, 2009
Middle-aged people who smoke or have high blood pressure or diabetes are more likely to develop dementia later in life, a new study shows.


Islet Transplants Provide Lasting Metabolic Control
Posted: Wednesday, August 26, 2009
French researchers report, that with good graft function, islet transplantation can achieve long-term metabolic control in patients with brittle Type 1 diabetes.


Certain Diabetes Therapies May be Associated with Pancreatic Cancer Risks
Posted: Wednesday, August 26, 2009
Metformin appears to reduce the risk for pancreatic cancer in patients with diabetes, whereas insulin therapy appears to increase the risk, according to the results of a large case-control study.


Insulin the First Treatment Choice for Newly Diagnosed Type 2's
Posted: Wednesday, August 19, 2009
In a recent published study, it was found that when insulin was the first treatment choice over multiple oral drugs, there was less weight gain and fewer hypoglycemic reactions.


New Review Endorses CV Benefits of Fish Oil
Posted: Wednesday, August 19, 2009
A new review concludes that there is extensive evidence from three decades of research that fish oils, or more specifically the omega-3 polyunsaturated fatty acids (PUFAs) contained in them, are beneficial for everyone and that it can reduce the risk for total mortality, sudden death, CHD mortality, and cardiovascular mortality by as much as 30%.


Non-Stop Insulin Better for Glycemic Control
Posted: Wednesday, August 19, 2009
Dutch researchers report that in patients with Type 1 diabetes, continuous intraperitoneal insulin infusion (CIPII) using an implantable pump achieves a higher degree of euglycemia than do multiple daily insulin injections.


Costa Rica Travel Corp. will donate a portion of the proceeds to and is a sponsor of Defeat Diabetes Foundation.
Send your unopened, unexpired test strips to

:


Defeat Diabetes Foundation
150 153rd Ave, Suite 300
Madeira Beach, FL 33708
DDF advertisement
Analyze nutrition content by portion
DDF advertisement