This site complies with the HONcode standard for trustworthy health information:
verify here.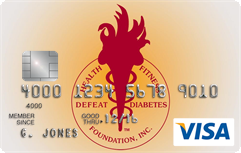 Rewarding for
you and us
Defeat Diabetes Foundation
Defeat Diabetes
Foundation
150 153rd Ave,
Suite 300
Madeira Beach, FL 33708
Complications
Search our News Articles Archives for diabetes and health news. Search by word or phrase. The latest article will appear first.
Long-Term Diabetes Control Pays Off for the Heart
Posted: Thursday, April 22, 2004
A mean HbA1c of 8.4% or greater predicted cardiac autonomic dysfunction. They have found that good long-term glucose control by type 1 diabetic patients preserves the automatic responses of the heart to varying situations, while a lack of adequate glycemic control leads to poor so-called cardiac autonomic function


New Link Between Cardiovascular Disease and Diabetes
Posted: Thursday, April 22, 2004
The implications of this new information is far reaching for millions, particularly women since, according to the study, young women (under age 45) with type 1 diabetes are highly susceptible to fatal heart disease, despite this focus group's normal ability to fend off cardiovascular problems. Furthermore, in the study's 20-39 age group, the risk of cardiovascular death for type 1 diabetics was proved to be more than seven times higher for women and five times higher for men.


What To Expect From an Eye Examination – Part I
Posted: Thursday, April 22, 2004
All eye examinations should start with a detailed 'case history. Diabetics, in particular, should be asked about how long they have had diabetes, the specific medications they are using for diabetes treatment, the previous diagnosis of any diabetes complications (eye, kidney, nerve or vascular), the frequency and range of home blood glucose readings, the most recent home reading, and the results of their last glycosylated hemoglobin test.


Limited Joint Mobility May Play a Role in Diabetic Foot Ulcers
Posted: Friday, April 16, 2004
In diabetic patients with neuropathy, limited joint mobility may contribute to the development of foot ulcers, according to a report in the April issue of Diabetes Care.


Cancer Warning For Obese Children
Posted: Saturday, April 10, 2004
A health expert has warned that tens of thousands of overweight children are in danger of dying before their parents. Dr Colin Waine, of the National Obesity Forum, in London, said obese children were up to 20% more likely to develop cancer as adults than those of a healthy weight.


Relationship Between Obesity-Associated Diabetes And Heart Disease Pinpointed
Posted: Saturday, April 10, 2004
A major link between obesity and insulin resistance is a high level of free fatty acids, which cause insulin resistance and seem to simultaneously set off inflammation, which can be the missing link to heart disease.


Helping Your Feet Last a Lifetime
Posted: Monday, April 05, 2004
One of the biggest of those challenges is the fact that many people with diabetes eventually develop a condition called diabetic neuropathy. That's the technical name for the nerve damage that seems to be caused in part by high blood glucose. The first sign of nerve damage in the feetand legs is often a tingling or burning sensation, you really have to pamper your sweet feet


Longer Diabetes Means Higher Heart Risk
Posted: Monday, April 05, 2004
Investigators found that for every 10 years a person has diabetes, his or her chance of developing heart disease increases by 38 percent. Furthermore, after 10 years of diabetes, the risk of dying from heart disease increases by nearly 90 percent.


A 15 Minute Blood Test Provides Stroke Diagnosis Allowing Rapid Treatment
Posted: Wednesday, March 31, 2004
A quick and cheap blood test could soon help doctors tell if a patient is having a stroke and help them get the right treatment as soon as possible. Future versions might even be able to distinguish between different kinds of strokes.


Death Risk 70% Higher in Diabetics with Heart Failure
Posted: Wednesday, March 31, 2004
Diabetes increases the overall risk of death by 70 percent in diabetic women hospitalized with heart failure.


Costa Rica Travel Corp. will donate a portion of the proceeds to and is a sponsor of Defeat Diabetes Foundation.
Send your unopened, unexpired test strips to

:


Defeat Diabetes Foundation
150 153rd Ave, Suite 300
Madeira Beach, FL 33708
DDF advertisement
Analyze nutrition content by portion
DDF advertisement