This site complies with the HONcode standard for trustworthy health information:
verify here.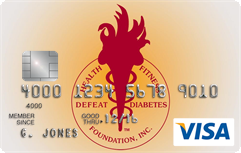 Rewarding for
you and us
Defeat Diabetes Foundation
Defeat Diabetes
Foundation
150 153rd Ave,
Suite 300
Madeira Beach, FL 33708
Complications
Search our News Articles Archives for diabetes and health news. Search by word or phrase. The latest article will appear first.
Are Your Diabetic Patients Part of the 21% Who do Not Take Their Meds?
Posted: Thursday, October 12, 2006
About 21 percent of individuals with diabetes do not regularly take their blood-sugar lowering, blood-pressure lowering or cholesterol-lowering pills, researchers found in study of 11,532 diabetes patients.


Small Changes in Diabetes Care Exceeds All Expections
Posted: Thursday, October 05, 2006
A series of fairly low-tech innovations radically transformed diabetes care in a busy family medicine program in just over a year's time, exceeding insurance company pay-for-performance benchmarks.


Diabetes, Not Obesity, Raises Risk of Organ Failure and Death
Posted: Thursday, October 05, 2006
Findings from a new study suggest that obesity per se is not a risk factor for acute organ failure or death. However, diabetes, which often develops in obese individuals, does increase the risk.


Many Patients wth Diabetes and Heart Disease Quit Medicine Too Early
Posted: Thursday, October 05, 2006
Two new studies show that nonadherence to medication is common among recent MI patients and in those with diabetes, resulting in higher mortality.



EASD Recommends Earlier Insulin Therapy, Don't Wait 4-6 years!
Posted: Thursday, September 28, 2006
A Consensus Report launched at the annual meeting of the European Association for the Study of Diabetes, in Copenhagen, Denmark, is calling for urgent action to drastically improve the management of diabetes, particularly urging the increased acceptance of insulin. All patients with Type 2 diabetes, if they live long enough will require insulin.


New Diabetes Guidelines Target Foot Complications, Amputations
Posted: Thursday, September 28, 2006
New guidelines for health care professionals could lead to significantly fewer foot complications and amputations by changing the way doctors treat the feet of diabetes patients.


Fish Fatty Acids May Prevent More Sudden Deaths Than Defibrillators
Posted: Thursday, September 28, 2006
Omega-3 fatty acids may prevent more sudden deaths than automated external defibrillators in homes and public places or implanted defibrillators, according to the results of a new study.


Drinking Green Tea Reduces CVD Mortality
Posted: Thursday, September 28, 2006
A prospective cohort study of more than 40,000 people in Japan has shown that drinking green tea can significantly cut deaths from cardiovascular disease (CVD) as well as all-cause mortality, particularly in women.


Ibuprofen Reduces Protective Effects of Aspirin
Posted: Thursday, September 28, 2006
The US Food and Drug Administration (FDA) has notified healthcare professionals and consumers that taking ibuprofen for pain relief may interfere with the benefits of aspirin taken for heart disease.


Analysis of 6 Studies Shows Aspirin Can Reduce the Risk for Coronary Heart Disease
Posted: Thursday, September 28, 2006
Even with the positive results from all of the studies with over 100,000 patients, most patients with Type 2 diabetes are not taking aspirin!


Costa Rica Travel Corp. will donate a portion of the proceeds to and is a sponsor of Defeat Diabetes Foundation.
Send your unopened, unexpired test strips to

:


Defeat Diabetes Foundation
150 153rd Ave, Suite 300
Madeira Beach, FL 33708
DDF advertisement
Analyze nutrition content by portion
DDF advertisement