This site complies with the HONcode standard for trustworthy health information:
verify here.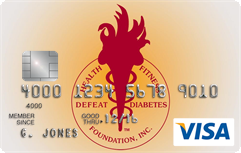 Rewarding for
you and us
Defeat Diabetes Foundation
Defeat Diabetes
Foundation
150 153rd Ave,
Suite 300
Madeira Beach, FL 33708
Complications
Search our News Articles Archives for diabetes and health news. Search by word or phrase. The latest article will appear first.
The Magic Pill: A New Drug That Mimics Healthy Lifestyle Effects
Posted: Tuesday, January 15, 2008
The magic ingredient in wine is being studied to reduce the effects of diabetes and aging.


Cinnamon Does Not WORK!
Posted: Tuesday, January 15, 2008
New studies have shown that cinnamon does not control blood sugars or fat levels.


Alcohol Causes Hypoglycemia by Boosting Islet Blood Flow and Insulin Output
Posted: Tuesday, January 15, 2008
Ethanol intake is well known as a potential cause of hypoglycemia in diabetic patients and now new findings from an animal study shed light on the mechanisms involved.


Merck's New Obesity Drug Cuts Pounds
Posted: Tuesday, January 15, 2008
An experimental Merck obesity drug helped patients lose weight and burn up calories, but at higher doses caused psychiatric side effects similar to those that prevented U.S. approval of a similar Sanofi-Aventis drug, researchers said.


Sudden Hearing Loss from Erectile Dysfunction Drugs
Posted: Tuesday, January 15, 2008
FDA has received about 30 reports of sudden hearing loss in patients taking a class of erectile dysfunction drugs called PDE5 inhibitors.


Depression Program Lowers Mortality in Depressed Diabetics
Posted: Thursday, January 10, 2008
Researchers report, that a program can be implemented in primary care practices to reduce the mortality among older diabetics who also have a diagnosis of depression.


Diabetics More Likely To Die After Heart Attack
Posted: Thursday, January 10, 2008
Mortality is still higher in those with diabetes than in non-diabetics, even though the treatment of people with diabetes who suffer a heart attack has improved.


Statins Reduce All-Cause Mortality 22% in Elderly CHD Patients
Posted: Thursday, January 10, 2008
In elderly patients with documented coronary heart disease (CHD), statins reduce all-cause mortality, as well as CHD mortality, nonfatal myocardial infarction, the need for revascularization, and stroke, a new review has shown. Investigators say that the magnitude of benefit, with statins reducing all-cause mortality 22%, is larger than previously estimated.


Lack of Deep Sleep Raises Diabetes Risk
Posted: Thursday, January 10, 2008
Three nights of interrupted slumber upsets young people's blood sugar levels the same as if they gained 20-30 pounds,, study finds.


Only Biennial Exams Needed to Prevent Blindness?
Posted: Thursday, January 03, 2008
"Biennial screening examinations suffice in both type 1 and type 2 patients with diabetes without retinopathy is effective.


Costa Rica Travel Corp. will donate a portion of the proceeds to and is a sponsor of Defeat Diabetes Foundation.
Send your unopened, unexpired test strips to

:


Defeat Diabetes Foundation
150 153rd Ave, Suite 300
Madeira Beach, FL 33708
DDF advertisement
Analyze nutrition content by portion
DDF advertisement