This site complies with the HONcode standard for trustworthy health information:
verify here.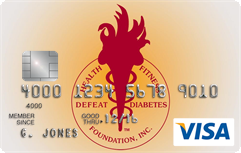 Rewarding for
you and us
Defeat Diabetes Foundation
Defeat Diabetes
Foundation
150 153rd Ave,
Suite 300
Madeira Beach, FL 33708
Nutrition » Alternative Medicine
Search our News Articles Archives for diabetes and health news. Search by word or phrase. The latest article will appear first.
Glucose Intolerance Reversed by Carnitine Supplements
Posted: Wednesday, August 19, 2009
Supplementing with the nutrient carnitine helps obese animals to clear the extra sugar in their blood, something they had trouble doing on their own, researchers at Duke University Medical Center, North Carolina, report.


New Review Endorses CV Benefits of Fish Oil
Posted: Wednesday, August 19, 2009
A new review concludes that there is extensive evidence from three decades of research that fish oils, or more specifically the omega-3 polyunsaturated fatty acids (PUFAs) contained in them, are beneficial for everyone and that it can reduce the risk for total mortality, sudden death, CHD mortality, and cardiovascular mortality by as much as 30%.


Food Additive May Help Control Blood Lipids and Reduce Disease Risk
Posted: Wednesday, August 12, 2009
Scientists have identified a substance in the liver that helps process fat and glucose.


Flaxseed Not Flaxseed Oil Can Reduce Blood Lipids
Posted: Wednesday, August 05, 2009
Whole flaxseed and flaxseed lignans significantly reduce circulating total cholesterol and low-density lipoprotein (LDL) cholesterol levels, showing their greatest effect in postmenopausal women and individuals with high initial cholesterol concentrations, according to the results of a published study.


We Are What Our Mothers Ate?
Posted: Wednesday, July 29, 2009
The mother's health prior to conception is more important then previously thought. Maternal nutrition, protein intake and level of fat in the diet may cause epigenetic changes in the developing fetus that can have long-term health consequences.


Bicarbonate Slows Chronic Kidney Disease
Posted: Wednesday, July 22, 2009
Sodium bicarbonate supplementation significantly slowed loss of kidney function and improved nutrition status in patients with advanced chronic kidney disease, data from a two-year study showed.


Parents' Skill at Carb Counting Linked to Diabetic Kids' A1c Levels
Posted: Wednesday, July 08, 2009
Parental precision at carbohydrate counting is associated with improved glycemic control in children with Type 1 diabetes, according to a paper in the June issue of Diabetes Care.


The Mediterranean Diet Relooked at for Flaws
Posted: Tuesday, June 30, 2009
The Mediterranean diet is back in the news with new information suggesting that "wine, vegetables and little meat [are a] recipe for long life." The researchers said that they had found that not all components of the Mediterranean diet had the same benefits.


The Versatile Benefits of Red Wine and Component Resveratrol
Posted: Thursday, June 18, 2009
Moderate red wine consumption is known to have many benefits, including protection against heart disease, diabetes and neurodegenerative conditions, and is believed to be the ultimate answer to the "French paradox." Red wine is a complex chemical mix, with many of its constituents believed to benefit the human body in some form. Polyphenols, especially resveratrol, are believed to be a particularly important component of red wine when considering health benefits, and a recent review has displayed the far-reaching potential for these compounds.


Meditative Yoga Effective Treatment for Insomnia
Posted: Sunday, June 14, 2009
Irregular and insufficient sleeping schedules have been linked to numerous health concerns, such as obesity, heart disease, diabetes and dementia. A recent study has concluded that practicing daytime deep relaxation techniques, namely meditation, greatly helps limit incidence of insomnia, potentially helping decrease risk of developing these above conditions.


Costa Rica Travel Corp. will donate a portion of the proceeds to and is a sponsor of Defeat Diabetes Foundation.
Send your unopened, unexpired test strips to

:


Defeat Diabetes Foundation
150 153rd Ave, Suite 300
Madeira Beach, FL 33708
DDF advertisement
Analyze nutrition content by portion
DDF advertisement