This site complies with the HONcode standard for trustworthy health information:
verify here.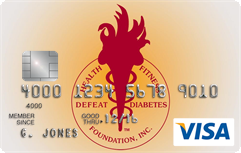 Rewarding for
you and us
Defeat Diabetes Foundation
Defeat Diabetes
Foundation
150 153rd Ave,
Suite 300
Madeira Beach, FL 33708
Nutrition » Beverages
Search our News Articles Archives for diabetes and health news. Search by word or phrase. The latest article will appear first.
Drinking Two-Plus Cans of Pop Daily Doubles The Risk for Early Kidney Disease by 50%
Posted: Tuesday, February 24, 2009
Women and not men, who drink two or more cans of regular, not diet soda pop per day are nearly twice as likely to show early signs of kidney disease, a recent study has found.


Daily Consumption of DIET Soda Increases Risk of Type 2 Diabetes By 67%
Posted: Tuesday, February 24, 2009
Drinking diet soda at least daily is associated with significantly greater risks for select incident components of the metabolic syndrome (MetSyn) and type 2 diabetes, according to the results of an observational study.


Fructose-Sweetened Beverages Raise Risk of CVD for Obese Individuals
Posted: Sunday, February 15, 2009
Obese individuals, who are already at significantly increased risk for cardiovascular disease (CVD), have a pronounced rise in another CVD risk factor, blood triglyceride levels, after consuming fructose-sweetened beverages.


Warnings About Popular Energy Drinks
Posted: Sunday, February 08, 2009
Energy drinks, such as Red Bull, have been increasing in popularity in recent years, especially amongst young individuals. The popularity extends across professional, athletic, and social environments, and has led recent study author Dr. Stéphanie Côté to state that "energy drinks are the coffee of a new generation."


Green Tea Inhibits Cancer Drug
Posted: Tuesday, February 03, 2009
The benefits of green tea are well known and highly publicized, but a recent research group has found that some components of green tea block the positive effects of a commonly prescribed cancer drug.


Green Tea a Type 1 Diabetes Combatant
Posted: Saturday, October 25, 2008
A common antioxidant found in green tea might delay or prevent the onset of type 1 diabetes. The finding was an unexpected bi-product of a study focusing on Sjogren's syndrome, a condition associated with mouth and eye dryness due to damaged moisture glands.


Red Wine Antioxidant Found In Cocoa
Posted: Sunday, October 19, 2008
The compound resveratrol, often associated with benefits associated with drinking red wine, has recently been confirmed to be present in cocoa and dark chocolate. This finding could affirm that dark chocolate has similar health benefits to red wine.


Alcohol Intake Inversely Linked With Risk for Type 2
Posted: Wednesday, October 08, 2008
In a study sample of women, alcohol consumption was inversely associated with risk for type 2 diabetes, according to the results of a nested case-control study from the Nurses' Health Study.


Arsenic Contaminated Drinking Water Connected to Diabetes
Posted: Wednesday, August 20, 2008
Exposure to arsenic increases the risk for developing type 2 diabetes, concludes a recent study. Arsenic levels in urine were seen to be significantly higher in diabetics than in individuals without the disease.


Why Cranberry Juice Prevents Urinary Tract Infections
Posted: Tuesday, July 22, 2008
Though never fully scientifically explained in the past, many people, including some doctors, recommend drinking cranberry juice as a measure to prevent urinary tract infections. The explanation for this positive effect has recently been explained by researchers, validating the simple approach.



Costa Rica Travel Corp. will donate a portion of the proceeds to and is a sponsor of Defeat Diabetes Foundation.
Send your unopened, unexpired test strips to

:


Defeat Diabetes Foundation
150 153rd Ave, Suite 300
Madeira Beach, FL 33708
DDF advertisement
Analyze nutrition content by portion
DDF advertisement