This site complies with the HONcode standard for trustworthy health information:
verify here.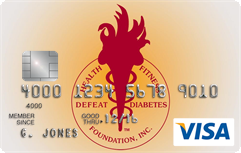 Rewarding for
you and us
Defeat Diabetes Foundation
Defeat Diabetes
Foundation
150 153rd Ave,
Suite 300
Madeira Beach, FL 33708
Nutrition » Beverages
Search our News Articles Archives for diabetes and health news. Search by word or phrase. The latest article will appear first.
Diet Soda Not Linked to Raised Diabetes Risk
Posted: Saturday, April 23, 2011
Harvard University researchers suggest in a new study that diet sodas and other drinks with sugar-substitutes, once blamed for increasing the odds of developing diabetes, are not guilty.


Caffeine and Carbs Don't Mix
Posted: Sunday, April 17, 2011
Caffeine may contribute to Type 2 diabetes, U.S. researchers say, citing a study that challenges previous research that caffeine helps prevent diabetes.


Effects of Grapefruit on Energy Balance, Weight Loss, Body Composition, and Cardiometabolic Risk in Obese Adults
Posted: Sunday, April 10, 2011
Reducing dietary energy density has proven to be an effective strategy to reduce energy intakes and promote weight control. This effect appears most robust when a low energy dense preload is consumed before meals.


Why Coffee May Help Protect against Diabetes
Posted: Sunday, January 23, 2011
Coffee can give you a jump-start to the day but numerous studies have shown that it also may be protective against Type 2 diabetes.


It's a Blur for Diabetic Drinkers
Posted: Tuesday, December 21, 2010
People with Type 2 diabetes who drink alcohol are at increased risk for blurry vision unrelated to retinopathy.


Pomegranate Juice Helps Kidney Patients
Posted: Monday, December 06, 2010
Researchers in Israel report that there could be some truth to some of the many health claims for pomegranate juice, at least for kidney patients on dialysis.


Non-Diet Soda Ups Diabetes Risk with or without Weight Gain
Posted: Tuesday, November 09, 2010
Two sugary drinks a day increases risk as much as smoking for diabetes. Even if it doesn't make you fat, overloading on sugary drinks can still cause metabolic problems like diabetes, according to a new meta-analysis.


EASD: Moderate Wine Drinking Lowers Fasting Glucose in Type 2 Diabetes
Posted: Sunday, October 03, 2010
A glass of merlot or perhaps sauvignon blanc with dinner may offer modest benefits for patients with Type 2 diabetes, said researchers.


Clinical Trial Confirms Effectiveness of Drinking Water to Control Appetite
Posted: Tuesday, September 14, 2010
Scientists report a new clinical trial confirming that just two 8-ounce glasses of water, taken before meals, enables people to shed pounds.


Four Cups of Tea, Coffee Seem to Protect Against Diabetes
Posted: Tuesday, August 17, 2010
Drinking lots of coffee and tea every day -- even decaf -- might keep diabetes away, new research shows. Each additional cup of coffee consumed in a day was associated with a 7% reduction in the excess risk of diabetes.


Costa Rica Travel Corp. will donate a portion of the proceeds to and is a sponsor of Defeat Diabetes Foundation.
Send your unopened, unexpired test strips to

:


Defeat Diabetes Foundation
150 153rd Ave, Suite 300
Madeira Beach, FL 33708
DDF advertisement
Analyze nutrition content by portion
DDF advertisement