This site complies with the HONcode standard for trustworthy health information:
verify here.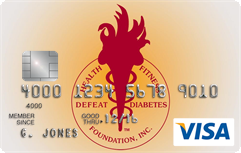 Rewarding for
you and us
Defeat Diabetes Foundation
Defeat Diabetes
Foundation
150 153rd Ave,
Suite 300
Madeira Beach, FL 33708
Nutrition » Food
Search our News Articles Archives for diabetes and health news. Search by word or phrase. The latest article will appear first.
Appetite Hormones May Predict Weight Regain after Dieting
Posted: Monday, January 10, 2011
Study results may point way to effective weight-loss maintenance.


The Tummy Tube That May Save Millions
Posted: Monday, January 10, 2011
A new treatment for obesity and diabetes could save enough money to have a sizeable impact on the economy, a surgeon claims.


As Insulin Rises, Sense of Smell Decreases Potentially Affecting Desire to Eat
Posted: Tuesday, January 04, 2011
Acute, short-term insulin spikes increase the olfactory threshold and might be involved in regulation of food intake.


The Thrifty Gene as a Liability
Posted: Tuesday, December 28, 2010
In addition to fast food, desk jobs, and inertia, there is one more thing to blame for unwanted pounds -- our genome, which has apparently not caught up with the fact that we no longer live in the Stone Age.


How to Reduce After Breakfast Blood Sugars 40%
Posted: Tuesday, December 21, 2010
A high-protein, low-carbohydrate snack before breakfast attenuates post-breakfast hyperglycemia.


Less Refined, More Whole Grains Linked to Lower Body Fat
Posted: Wednesday, November 03, 2010
US researchers found that people who every day eat several servings of whole grains and limit intake of refined grains have less visceral adipose tissue or VAT, a type of body fat believed to trigger cardiovascular disease and Type 2 diabetes.


Dads Hooked on Junk Food Risk Giving Diabetes to Their Children
Posted: Wednesday, November 03, 2010
Men who eat junk food could be condemning their future children to diabetes, a study suggests.


Garlic Oil Shows Protective Effect against Heart Disease in Diabetes
Posted: Sunday, October 10, 2010
Garlic has "significant" potential for preventing cardiomyopathy, a form of heart disease that is a leading cause of death in people with diabetes, scientists from the Deptartment of Biological Science and Technology, China Medical University, Taiwan, have concluded in a new study. The report also explains why people with diabetes are at high risk for diabetic cardiomyopathy.


Chocolate Lowers Heart Failure Risk by 26%
Posted: Tuesday, September 21, 2010
A chocolate habit may protect women from heart failure later in life -- but only when enjoyed in moderation, researchers found.


AADE Stresses the Treatment of Obesity as a Means of Preventing Diabetes
Posted: Tuesday, September 21, 2010
The American Association of Diabetes Educators has issued a formal position statement and set of recommendations urging diabetes educators to proactively address obesity as a means of preventing the onset of Type 2 diabetes, managing complications for those who already have the disease, and creating a savings for the overall health care system.


Costa Rica Travel Corp. will donate a portion of the proceeds to and is a sponsor of Defeat Diabetes Foundation.
Send your unopened, unexpired test strips to

:


Defeat Diabetes Foundation
150 153rd Ave, Suite 300
Madeira Beach, FL 33708
DDF advertisement
Analyze nutrition content by portion
DDF advertisement