This site complies with the HONcode standard for trustworthy health information:
verify here.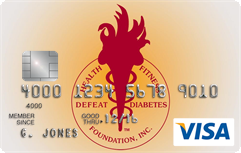 Rewarding for
you and us
Defeat Diabetes Foundation
Defeat Diabetes
Foundation
150 153rd Ave,
Suite 300
Madeira Beach, FL 33708
Nutrition » Food
Search our News Articles Archives for diabetes and health news. Search by word or phrase. The latest article will appear first.
NIH Research Model Predicts Weight With Varying Diet, Exercise Changes
Posted: Monday, August 29, 2011
Findings challenge one-size-fits-all weight assumptions.


Antioxidant Spices Reduce Negative Effects of High-Fat Meals by 30 Percent
Posted: Sunday, August 21, 2011
Eating a diet rich in spices, like turmeric and cinnamon, reduces the body's negative responses to eating high-fat meals, according to Penn State researchers.


Dietary Fish Linked to Lower Risk for Type 2 Diabetes in Men
Posted: Sunday, July 31, 2011
Dietary fish consumption is linked to a lower risk for type 2 diabetes in men but not in women, according to the results of a prospective study.


Restaurant Calorie Counts Not Always Accurate
Posted: Wednesday, July 27, 2011
About 20% of meals tested by scientists pack at least 100 more calories than indicated on the menu, a study finds. Some foods are off by as much as 225 calories.


How Repetitive Foods Can Mean Weight Loss
Posted: Saturday, July 23, 2011
Monotony at mealtime can reduce calorie consumption.


Certain Foods Linked to Long-term Weight Gain
Posted: Monday, July 11, 2011
Munching more unprocessed plant foods may help keep the middle-aged bulge away, a new study suggests. On the other hand, meat, french fries and sugar-sweetened drinks can help pack on the pounds. The findings suggest that the types of food you choose, not just calories, are important for avoiding age-related weight gain.


Flavonoid in Strawberries May Limit Diabetes Complications
Posted: Saturday, July 09, 2011
Researchers have shown that fisetin, a type of flavonoid found in strawberries and to a lesser extent in other foods, reduces neurologic complications and kidney damage in a mouse model of type 1 diabetes.


High-Fat Diet During Pregnancy Programs Child for Future Diabetes
Posted: Saturday, June 11, 2011
A high-fat diet during pregnancy may program a woman's baby for future diabetes, even if she herself is not obese or diabetic.


Low-carb, Higher-fat Diets Add No Arterial Health Risks for Obese People Seeking to Lose Weight
Posted: Sunday, June 05, 2011
Overweight and obese people looking to drop some pounds and considering one of the popular low-carbohydrate diets, along with moderate exercise, need not worry that the higher proportion of fat in such a program compared to a low-fat, high-carb diet may harm their arteries, suggests a pair of new studies by heart and vascular researchers at Johns Hopkins.


Broccoli Sprouts Have Benefits for Diabetes Patients
Posted: Sunday, June 05, 2011
Broccoli sprouts may boost antioxidant defenses in people with diabetes.


Costa Rica Travel Corp. will donate a portion of the proceeds to and is a sponsor of Defeat Diabetes Foundation.
Send your unopened, unexpired test strips to

:


Defeat Diabetes Foundation
150 153rd Ave, Suite 300
Madeira Beach, FL 33708
DDF advertisement
Analyze nutrition content by portion
DDF advertisement