This site complies with the HONcode standard for trustworthy health information:
verify here.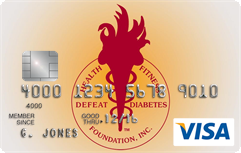 Rewarding for
you and us
Defeat Diabetes Foundation
Defeat Diabetes
Foundation
150 153rd Ave,
Suite 300
Madeira Beach, FL 33708
Nutrition » Food
Search our News Articles Archives for diabetes and health news. Search by word or phrase. The latest article will appear first.
Soda Increases Fat Deposits
Posted: Monday, January 23, 2012
Drinking a liter of regular cola every day increases the amount of fat in the liver and in the muscles and surrounding the organs in the belly.


New Report Rates 25 Diet Plans
Posted: Sunday, January 08, 2012
Experts examine 25 diet plans and rate them in different ways.


Obesity: It's ALL About Calories
Posted: Saturday, January 07, 2012
Excess calories, not mix of protein, fat, or carbohydrate, key in causing obesity.


A Handful of Pistachios Can Decrease Glycemic Response
Posted: Tuesday, December 27, 2011
A couple of handfuls of pistachio nuts eaten with a high-glycemic meal such as pasta can do wonders for postprandial glucose and insulin levels, especially in people with metabolic syndrome.


Weight Loss Improves Beta Cell Function in Type 2 Diabetes
Posted: Tuesday, December 27, 2011
Beta cell function can improve after just 12 weeks of weight loss in patients with type 2 diabetes.


New Approach to Management of Overeating in Children
Posted: Sunday, December 11, 2011
The published study describes two new methods for reducing overeating.


Overweight People Eat Fewer Meals than Others
Posted: Saturday, November 26, 2011
In a new study looking at factors that may help in preventing weight gain researchers found that normal weight adults, including those who had lost a lot of weight and kept it off, ate more often than overweight people.


Eat and Exercise To Prevent Diabetes
Posted: Thursday, October 06, 2011
If the penetration level of diabetes in Kuwait is 25% today, I can assure you that is temporary because the figure goes up all the time. So the advice I can give to Kuwaitis, and all other nationalities around the world, is to see a doctor, eat right and exercise because the figure for Kuwait only forms part of the 366 million world total for the disease, said Andrew Mandell (Mr. Diabetes®) as he spoke at a lecture on Diabetes Awareness and Education titled "Diabetes: Defeating it at an Early Age" at the AWARE Center Tuesday.


Almonds Can Improve Diabetes Control
Posted: Saturday, October 01, 2011
Two new studies into the potential health benefits of eating almonds have supported evidence that they can help people with type 2 diabetes to maintain their blood glucose and cholesterol levels.


EASD: Thorough Chewing Raises Hormones Regulating Food Intake
Posted: Sunday, September 25, 2011
Thorough chewing stimulates the release of 2 intestinal peptides that reduce appetite and food intake in obese individuals, according to the results of a study.


Costa Rica Travel Corp. will donate a portion of the proceeds to and is a sponsor of Defeat Diabetes Foundation.
Send your unopened, unexpired test strips to

:


Defeat Diabetes Foundation
150 153rd Ave, Suite 300
Madeira Beach, FL 33708
DDF advertisement
Analyze nutrition content by portion
DDF advertisement