This site complies with the HONcode standard for trustworthy health information:
verify here.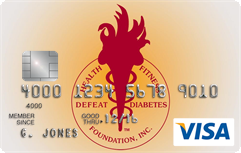 Rewarding for
you and us
Defeat Diabetes Foundation
Defeat Diabetes
Foundation
150 153rd Ave,
Suite 300
Madeira Beach, FL 33708
Nutrition » Food
Search our News Articles Archives for diabetes and health news. Search by word or phrase. The latest article will appear first.
Do Obese People Aggravate Global Warming?
Posted: Thursday, May 22, 2008
Researchers say obesity epidemic threatens environment, and an additional 250 million tons of greenhouse gases may be released every year to sustain an ever more obese population. The obesity experts condemned this letter in Lancet.


Lilly Discovers Breakthrough To Control The Hunger Hormone
Posted: Thursday, May 15, 2008
Research points to a possible way to battle obesity. Lilly has discovered a hormone, made in the stomach, which tells the brain it's time to eat.


Blocked Brain Enzyme Decreases Appetite and Promotes Weight Loss
Posted: Thursday, May 15, 2008
A team at DukeUniversityMedicalCenter was able to tone down appetite and promote weight loss, while improving the body's ability to handle blood sugar levels by blocking a brain enzyme, CaMKK2.


Global Warming To Cause More Kidney Stones
Posted: Thursday, May 15, 2008
Dehydration is a major cause of kidney stones, and rising global temperatures will likely increase dehydration and the number of kidney stone cases.


Public Food Program A Good Investment
Posted: Tuesday, May 13, 2008
A recent Cornell "cost-effectiveness"study has shown that a New York program that aims to educate low-income adults about healthy diets and nutrition yields a $10 to $1 cost benefit. Low-income individuals characteristically have much higher rates of conditions closely linked to poor diets, such as heart disease and diabetes.


Deaths On The Rise In Younger Women
Posted: Sunday, May 04, 2008
Deaths resulting from coronary heart disease (CHD) are on the rise in younger women, a new study suggests. Rising levels of obesity, smoking and lack of exercise are the likely causes of this troubling trend.


Healthy Breakfast May Protect Against Heart Disease
Posted: Tuesday, April 29, 2008
Breakfast is more than just an eye-opener that helps you transition from sleep to the day ahead. Eating breakfast, especially one that includes whole grains, reduces your risk for heart attack, stroke, type 2 diabetes, and heart failure.


Soy Protein Beneficial In Type 2's
Posted: Tuesday, April 29, 2008
A new report in Diabetes Care shows that a diet rich in soy protein appears to have a lasting beneficial effect on the heart, blood vessels and kidneys of people with type 2 diabetes and kidney disease.


Life Expectancies Declining for Poor, Rising for Rich
Posted: Thursday, April 24, 2008
Between 1961 and 1999 life expectancies in the United States increased by between six and seven years for both men and women. A recent Harvard Medical study has found that these are unfortunately just general trends, and in certain parts of the country, most notably poorer areas, life expectancies actually declined or remained constant in these "counties".


How and Where Fat Is Stored Predicts Disease Risk Better than Weight
Posted: Wednesday, April 23, 2008
A new study indicates that overeating, rather than the obesity it causes, is the trigger for developing metabolic syndrome, a collection of heath risk factors that increases an individual's chances of developing insulin resistance, fatty liver, heart disease and type 2 diabetes. The study is among the first to suggest that weight gain is an early symptom of pre-metabolic syndrome, rather than a direct cause.


Costa Rica Travel Corp. will donate a portion of the proceeds to and is a sponsor of Defeat Diabetes Foundation.
Send your unopened, unexpired test strips to

:


Defeat Diabetes Foundation
150 153rd Ave, Suite 300
Madeira Beach, FL 33708
DDF advertisement
Analyze nutrition content by portion
DDF advertisement