This site complies with the HONcode standard for trustworthy health information:
verify here.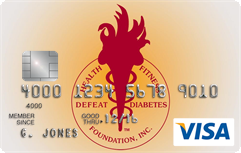 Rewarding for
you and us
Defeat Diabetes Foundation
Defeat Diabetes
Foundation
150 153rd Ave,
Suite 300
Madeira Beach, FL 33708
Nutrition » Food
Search our News Articles Archives for diabetes and health news. Search by word or phrase. The latest article will appear first.
Nectarines, Plums and Peaches Fight Obesity and Diabetes
Posted: Tuesday, June 26, 2012
Stone fruits, also known as drupes, such as nectarines, plums and peaches, may contain useful compounds that help fight-off metabolic syndrome....


Eating Low Glycemic Index Foods at Breakfast Can Control Blood Sugar throughout the Day
Posted: Monday, April 23, 2012
Eating foods at breakfast that have a low glycemic index may help prevent a spike in blood sugar throughout the morning and after the next meal of the day....


Electronic Daily Diaries Boost Adherence to Diet, Exercise Goals
Posted: Saturday, April 21, 2012
In a prospective, randomized trial, people who used a personal digital assistant (PDA) to itemize their food intake were significantly more likely….


Bariatric Surgery Beats Regular Therapy in Obese Diabetes Patients, Independent of Weight Loss
Posted: Monday, April 09, 2012
Bariatric surgery performed considerably better than traditional medical therapy in obese patients with type 2 diabetes, independent of weight loss according to findings from two randomized trials published online....


Exercise with Weight Loss Improves Mobility in Diabetes
Posted: Monday, April 09, 2012
People with diabetes are twice as likely to have mobility problems as other people their age, and losing weight and improving fitness may ward off some of the mobility problems that older overweight people with type 2 diabetes often face....


Blueberries and Apples Tied to Lower Diabetes Risk
Posted: Saturday, April 07, 2012
Eating more blueberries, apples and pears may be linked to lower risk of diabetes....


White Rice Linked to Type 2 Diabetes
Posted: Monday, March 26, 2012
Eating more white rice may up the risk of type 2 diabetes by 27%, especially for Asian populations.


Resistant Starch Shows Blood Sugar Benefits
Posted: Sunday, March 25, 2012
Thirty grams per day of resistant starch may improve sensitivity to insulin by 73% for men, but not women.


Setting Goals Improves Dietary Habits of Diabetes Patients
Posted: Friday, February 17, 2012
A specific goal to eat a set number of daily servings of low-glycemic-index foods can improve dietary habits of people with type 2 diabetes.


Flavonoids Helps to Prevent Heart Disease in Type 2 Diabetic Women
Posted: Monday, January 23, 2012
Dietary flavonoids found in foods such as berries and chocolate may reduce the risk of women with type 2 diabetes developing heart disease.


Costa Rica Travel Corp. will donate a portion of the proceeds to and is a sponsor of Defeat Diabetes Foundation.
Send your unopened, unexpired test strips to

:


Defeat Diabetes Foundation
150 153rd Ave, Suite 300
Madeira Beach, FL 33708
DDF advertisement
Analyze nutrition content by portion
DDF advertisement