This site complies with the HONcode standard for trustworthy health information:
verify here.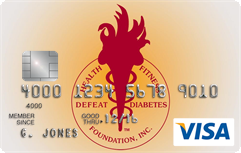 Rewarding for
you and us
Defeat Diabetes Foundation
Defeat Diabetes
Foundation
150 153rd Ave,
Suite 300
Madeira Beach, FL 33708
Nutrition » Food
Search our News Articles Archives for diabetes and health news. Search by word or phrase. The latest article will appear first.
Abdominal Fat Linked to Low Vitamin D Intake
Posted: Saturday, March 14, 2009
Teens who consume more vitamin D tend to have lower abdominal fat, and a subsequently diminished risk in the development of future heart disease and diabetes. This recently published research suggests that teens need to be educated to the benefits of vitamin D, and increase their natural and supplemental exposure to it.


Forced Eating as a Child Could Lead to Future Over-Eating
Posted: Sunday, March 08, 2009
A common parental action is the encouragement, or even requirement, that their children finish all the food given to them at a meal. A recent Cornell University study has shown that this behaviour, while often well-intentioned, appears to hinder the development of the child's appetite control, which leads to over-eating outside the home.


Broccoli Helps Fight Respiratory Ailments
Posted: Thursday, March 05, 2009
Eating broccoli naturally triggers an antioxidant response in the body that helps protect against certain respiratory conditions, according to a recently published study.


Diabetics Can Choose Their Energy-Restricted Diets
Posted: Wednesday, March 04, 2009
For people with type 2 diabetes, diets high in either monounsaturated fatty acids or carbohydrates are good -- as long as the calories they contain are limited.


Metabolic Syndrome Increases Salt Sensitivity
Posted: Wednesday, March 04, 2009
The blood pressure of patients with metabolic syndrome showed significantly greater sensitivity to high- and low-sodium diets compared with a control group, researchers found.


Obese and Diabetic Individuals Produce High Levels of Muscle Blocking Protein
Posted: Saturday, February 28, 2009
A recent study has found that there is an additional obstacle in obtaining good health for obese individuals, as well as type 2 diabetics, in that these conditions lead to the production of a certain protein that inhibits muscle growth. This troubling mechanism also appears to be a strong link between pre-diabetes and full-blown type 2 diabetes.


Camel Milk Helps Prevent Diabetes
Posted: Thursday, February 26, 2009
In a country with far and away the highest incidence of diabetes in the world, a potential preventative treatment has been found in an unlikely place; camels. According to researchers in Bikaner, India, camel milk contains sufficient levels of insulin to help prevent, and perhaps treat, both type 1 and type 2 diabetes.


Medicare OKs Bariatric Surgery As Diabetes Treatment
Posted: Tuesday, February 24, 2009
The Centers for Medicare & Medicaid Services, or CMS, announced last week a clarification in its policy for Medicare coverage of bariatric surgery as a treatment for certain beneficiaries with type 2, or non-insulin-dependent, diabetes.


Which Bariatric Surgery for Which Type 2 Patient? It Matters!
Posted: Tuesday, February 24, 2009
The 2 major types of bariatric procedures for obese patients — bypass surgery and restrictive surgery — have different effects on gut hormone secretion, and thus on insulin secretion and sensitivity. These effects should be considered when choosing a surgical approach for severely obese patients with type 2 diabetes and when managing their diabetes postsurgery.


Fast Food Restaurants Linked to Overall Community Stroke Incidence
Posted: Saturday, February 21, 2009
Fast food restaurants, the common enemy of nearly all health conscious individuals and organizations, has recently been linked on a macro-scale, to strokes. According to a recent study, the number of fast food restaurants in a neighborhood, is directly linked to the number of strokes within that community, though the exact reason is unknown.


Costa Rica Travel Corp. will donate a portion of the proceeds to and is a sponsor of Defeat Diabetes Foundation.
Send your unopened, unexpired test strips to

:


Defeat Diabetes Foundation
150 153rd Ave, Suite 300
Madeira Beach, FL 33708
DDF advertisement
Analyze nutrition content by portion
DDF advertisement