This site complies with the HONcode standard for trustworthy health information:
verify here.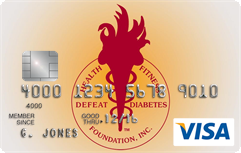 Rewarding for
you and us
Defeat Diabetes Foundation
Defeat Diabetes
Foundation
150 153rd Ave,
Suite 300
Madeira Beach, FL 33708
Nutrition » Nutrition
Search our News Articles Archives for diabetes and health news. Search by word or phrase. The latest article will appear first.
Sugar Consumption on Rise Worldwide, From 74 Calories to 2000 Calories
Posted: Saturday, December 27, 2003
Our diet keeps getting sweeter, due in large part to the popularity of sugary soft drinks and other sweetened beverages, according to a new study. The average daily consumption of sugar and other calorie-containing sweeteners worldwide jumped 74 calories from 1962 to 2000.


Use of Cod Liver Oil Reduces Diabetes Risk
Posted: Saturday, December 27, 2003
An association was observed between the use of cod liver oil in the first year of life and a significantly lower risk of type 1 diabetes (adjusted odds ratio = 0.74).


Buckwheat Helps To Control Diabetes
Posted: Wednesday, November 26, 2003
Research on buckwheat, a grain used in making pancakes and noodles, has proved it may be beneficial for diabetics. In a controlled study, Canadian researchers have shown that extracts of the seed lowered blood glucose levels by 12 to 19 percent when fed to diabetic rats.


Dairy Products Helps Control Weight in Kids
Posted: Monday, November 17, 2003
Study shows diary products for children keep weight down. Only 30 percent of children get the minimum recommended amount of dairy products.


Glycemic Index Gaining Acceptance as Useful Dietary Tool
Posted: Monday, November 17, 2003
The glycemic index or GI - one of the most talked about topics in nutrition today - ranks foods based on the extent to which they raise blood sugar levels over a 2 hour period. Foods with a low GI can result in a modest rise and fall in blood sugar, which helps provide lasting energy. "Growing evidence suggests that moderating the glycemic response of foods may have important health implications. "


Costa Rica Travel Corp. will donate a portion of the proceeds to and is a sponsor of Defeat Diabetes Foundation.
Send your unopened, unexpired test strips to

:


Defeat Diabetes Foundation
150 153rd Ave, Suite 300
Madeira Beach, FL 33708
DDF advertisement
Analyze nutrition content by portion
DDF advertisement