This site complies with the HONcode standard for trustworthy health information:
verify here.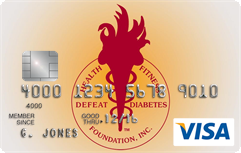 Rewarding for
you and us
Defeat Diabetes Foundation
Defeat Diabetes
Foundation
150 153rd Ave,
Suite 300
Madeira Beach, FL 33708
Nutrition » Nutrition
Search our News Articles Archives for diabetes and health news. Search by word or phrase. The latest article will appear first.
Low Carb Options for Travelers
Posted: Wednesday, March 31, 2004
Americans are trying harder than ever to lead a healthier lifestyle; research shows that up to 32 million people are trying to cut down on carbs. But all that hard work is easily undone by travel. Whether on the road for business or pleasure, hotel life doesn't make it easy to stick to diet plans. Sheraton hotels are about to change that -- offering their first low carb menu


How to Get Diabetes Patients Started with Low Glycemic Index Meal Planning: Eight Easy Steps
Posted: Thursday, March 18, 2004
Often times I am asked how my patients get started on a low glycemic program. In this article I cover the steps that I use with patients everyday.


Low-Carb Diets Likely to Lead to High Calories
Posted: Wednesday, March 10, 2004
Looking at published studies, she said it is clear that "calories do count, but in the short-term, studies indicate that low-carb dieters lose more weight than low-fat dieters when eating the same calories. Moreover,claims by Atkins and South Beach proponents that the diets eliminate hunger may have some validity. But the long-term attrition rate among low-carb dieters is probably the same as among low-fat dieters. We eat too much because there are too many calories available.


Whole Grains Good for the Diabetic Heart
Posted: Saturday, March 06, 2004
Women with type 2 diabetes who incorporate more whole grains, bran, and cereal fiber into their diets may reduce their risk of heart disease, according to a new study.

What's more, low-glycemic index foods, that is, readily digested carbohydrates that cause a rapid rise in blood sugar levels, may also help to curb early signs of heart trouble



Live Longer If You Eat These 14 Foods?
Posted: Monday, February 16, 2004
They're ordinary items that are probably in your refrigerator or kitchen pantry right now: beans, blueberries, broccoli, oats, oranges, pumpkin, soy, spinach, green or black tea, tomatoes, turkey, walnuts, wild salmon, and yogurt. But these may not be ordinary foods at all. They may be so special, they've earned the title "superfoods."


DASH Diet Improves Insulin Sensitivity as Well as Hypertension
Posted: Friday, February 13, 2004
Including the DASH (Dietary Approaches to Stop Hypertension) dietary pattern as a basic part of a hypocaloric dietary plan can lead to significant improvements of up to 50% in insulin sensitivity.




A View of the Glycemic Index from the Trenches
Posted: Monday, February 09, 2004
The Glycemic Index: Does it really work?As an "in the trenches" dietitian, I have consistently seen for more than a decade how easily my patients learn to incorporate low GI foods into their meal plans and how consistently happy (and relieved) they are with their results


New 'Food Pyramid' to Include Physical Activity To Address Obesity Epidemic
Posted: Monday, February 09, 2004
The US government is moving to revamp its famous "food pyramid" dietary guidelines amid concerns that the increasingly obese American population is not getting the message about proper nutrition and exercise.


Fat Intake Speeds Age-Related Blindness
Posted: Saturday, December 27, 2003
AMD is a condition that is the leading cause of blindness from age 65, new research shows. Fat in nuts is the only type that appears to protect against disease progression. Consumption of fats, especially those in processed baked goods, may promote the progression of age-related macular degeneration. (AMD).


Right Cooking Oil Key to Avoiding Trans Fats
Posted: Saturday, December 27, 2003
Many consumers were unaware that food processing can turn many of the most popular cooking oils into ticking time bombs for arteries.Those little bombs are "trans fats," which the government has deemed dangerous enough to require labeling in U.S. food products beginning in 2006.


Costa Rica Travel Corp. will donate a portion of the proceeds to and is a sponsor of Defeat Diabetes Foundation.
Send your unopened, unexpired test strips to

:


Defeat Diabetes Foundation
150 153rd Ave, Suite 300
Madeira Beach, FL 33708
DDF advertisement
Analyze nutrition content by portion
DDF advertisement