This site complies with the HONcode standard for trustworthy health information:
verify here.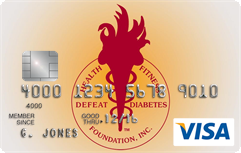 Rewarding for
you and us
Defeat Diabetes Foundation
Defeat Diabetes
Foundation
150 153rd Ave,
Suite 300
Madeira Beach, FL 33708
Nutrition » Nutrition
Search our News Articles Archives for diabetes and health news. Search by word or phrase. The latest article will appear first.
Weight Loss Should be the Primary Intervention for Risk of Diabetes
Posted: Thursday, August 31, 2006
In a randomized trial with 1079 participants, for over 3 years it was found that for every 2 pounds of weight loss there was a 16% reduction in risk.


Scientists Learn How Roughage Keeps You "Regular"
Posted: Thursday, August 31, 2006
If you ever wondered just how a high-fiber diet helps keep you, well, "regular," scientists may have the answer. Their results suggest that as these bulky foods make their way down the gastrointestinal tract, they run into cells, tearing them and freeing lubricating mucus within.


What You Can Expect by Increasing Your Physical Activity!
Posted: Thursday, August 31, 2006
Physical activity effects every cell in your body. Increasing physical activity improves our everyday quality of life by increasing our muscular strength, and muscular endurance.


ADA Releases First Food Guidelines Tailored to Individuals
Posted: Thursday, August 31, 2006
The recommendations emphasize the importance of sustained, moderate weight loss for people who are overweight or obese and increased physical activity for all people at risk for or living with diabetes.


Major Cognitive Decline of 19 Years Linked to High Fat, High Copper Diet
Posted: Wednesday, August 23, 2006
A diet high in saturated and trans fats, coupled with a high intake of copper may be associated with a significantly accelerated rate of cognitive decline in older adults, a new study suggests.


Diabetes in Pregnancy Does Not Motivate to Better Health
Posted: Wednesday, August 23, 2006
They have less healthy diets and are more likely to smoke than women whose pregnancies were free of diabetes, a large new study shows.


New Study Shows A Low-carb Diet Helps Control Diabetes
Posted: Wednesday, August 23, 2006
Researchers in Sweden say a follow-up study of patients on a low-carbohydrate diet showed stable improvement and reduced need for medication.


Night Eating Can Increase Diabetic Complications
Posted: Thursday, August 17, 2006
Night eating is common in diabetic patients and is associated with increased complications.


Chocolate Helps Aging Blood Vessels
Posted: Thursday, August 17, 2006
Flavonol-Rich cocoa improves blood vessel function.


`Mr. Diabetes®' Talks the Talk and Walks the Walk
Posted: Wednesday, August 09, 2006
Walking down Commonwealth Avenue, on approximately the 7,500th mile of his perimeter walk around the United States, Andy ``Mr. Diabetes®" Mandell spotted his latest target.

``Hi, may I talk to you for a minute?" Mandell asked the young man walking toward him. ``Do you know anyone with diabetes?"


Costa Rica Travel Corp. will donate a portion of the proceeds to and is a sponsor of Defeat Diabetes Foundation.
Send your unopened, unexpired test strips to

:


Defeat Diabetes Foundation
150 153rd Ave, Suite 300
Madeira Beach, FL 33708
DDF advertisement
Analyze nutrition content by portion
DDF advertisement