This site complies with the HONcode standard for trustworthy health information:
verify here.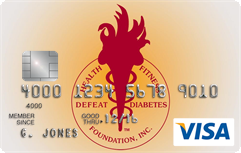 Rewarding for
you and us
Defeat Diabetes Foundation
Defeat Diabetes
Foundation
150 153rd Ave,
Suite 300
Madeira Beach, FL 33708
Nutrition » Nutrition
Search our News Articles Archives for diabetes and health news. Search by word or phrase. The latest article will appear first.
Pear Cactus Helps to Control Blood Sugars
Posted: Friday, June 08, 2007
Eating nopales along with a traditional Mexican breakfast can help people with diabetes keep their blood sugar under control, a new study shows.


High-Carbohydrate Diets Are Linked to Higher Blood Pressure
Posted: Friday, June 08, 2007
Carbohydrate-rich diets are associated with slightly higher blood pressure than diets rich in cis-monounsaturated fat, according to recently published findings.


Fish-Oil Supplements Plus Regular Aerobic Exercise Benefit Overweight Patients
Posted: Friday, June 01, 2007
In overweight patients, fish oil supplements and regular aerobic exercise reduced body fat and improved cardiovascular and metabolic health, according to the results of a new study.


Insulin Levels Can Predict Weight Loss on Certain Diets
Posted: Friday, May 25, 2007
Individual differences in insulin secretion may explain why some individuals respond well to either a low-fat diet or low-glycemic-load diet, whereas others do not. The findings imply that a simple, baseline oral glucose tolerance test to assess serum insulin concentration may help clinicians and dieticians choose weight-loss strategies for obese subjects.


Antioxidant Achieves a 64% Reduction In the Onset of Diabetes
Posted: Tuesday, May 22, 2007
Succinobucol, a novel antioxidant with anti-inflammatory properties, achieved a 64% reduction in new-onset diabetes in patients with a recent acute coronary syndrome.


Being Thin, Doesn't Mean You Are Not Fat
Posted: Tuesday, May 22, 2007
Because internal deposits can cause trouble then really is what's on the inside that counts and a lot of thin people might be in trouble.


Eating Pistachios Reduces Impact of Carbohydrates
Posted: Friday, May 11, 2007
Pistachios, when eaten with some common high-carbohydrate foods, may actually slow the absorption of carbohydrates into the body, resulting in a lower than expected blood sugar level according to a study.


A Cherry on Top: Tart Cherries May Alter Heart/Diabetes Factors
Posted: Friday, May 11, 2007
Researchers report that rats that received powdered tart cherries in their diet had lower total cholesterol, lower blood sugar, less fat storage in the liver and lower oxidative stress, compared with rats that didn't receive cherries.


Low Glycemic Index Diet Improves Insulin Sensitivity
Posted: Thursday, May 03, 2007
Switching to a low glycemic index (GI) diet from a high GI diet can result in improvements in insulin sensitivity, and may thereby lower the risk of type 2 diabetes in overweight or obese individuals with impaired glucose tolerance.


Pizza A Functional Food To Lower Cholesterol?
Posted: Thursday, May 03, 2007
A new pizza dough mixture which incorporates cholesterol-lowering plant sterols is set to further expand the market for functional snack foods.


Costa Rica Travel Corp. will donate a portion of the proceeds to and is a sponsor of Defeat Diabetes Foundation.
Send your unopened, unexpired test strips to

:


Defeat Diabetes Foundation
150 153rd Ave, Suite 300
Madeira Beach, FL 33708
DDF advertisement
Analyze nutrition content by portion
DDF advertisement