This site complies with the HONcode standard for trustworthy health information:
verify here.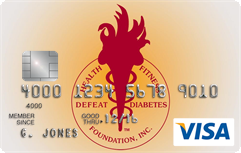 Rewarding for
you and us
Defeat Diabetes Foundation
Defeat Diabetes
Foundation
150 153rd Ave,
Suite 300
Madeira Beach, FL 33708
Nutrition » Nutrition
Search our News Articles Archives for diabetes and health news. Search by word or phrase. The latest article will appear first.
As Insulin Rises, Sense of Smell Decreases Potentially Affecting Desire to Eat
Posted: Tuesday, January 04, 2011
Acute, short-term insulin spikes increase the olfactory threshold and might be involved in regulation of food intake.


Whole-Fat Milk and Cheese Can Lower Diabetes Risk
Posted: Tuesday, January 04, 2011
The incidence of Type 2 diabetes declined significantly as levels of a fatty acid found in whole-fat dairy products increased.


An Inexpensive, Effective Approach to Diabetes Management
Posted: Tuesday, December 28, 2010
Diabetes control with reciprocal peer support versus nurse care management...This randomized trial compared the effects of a reciprocal peer support (RPS) program with nurse case management (NCM) in 244 US veterans with diabetes.


Almonds Help Reduce Risk of Type 2 Diabetes and Cardiovascular Disease
Posted: Tuesday, December 28, 2010
Incorporating almonds into your diet can help treat and possibly prevent Type 2 diabetes, as well as cardiovascular disease.


The Thrifty Gene as a Liability
Posted: Tuesday, December 28, 2010
In addition to fast food, desk jobs, and inertia, there is one more thing to blame for unwanted pounds -- our genome, which has apparently not caught up with the fact that we no longer live in the Stone Age.


How to Reduce After Breakfast Blood Sugars 40%
Posted: Tuesday, December 21, 2010
A high-protein, low-carbohydrate snack before breakfast attenuates post-breakfast hyperglycemia.


"The United States of Diabetes"
Posted: Tuesday, December 21, 2010
Diabetes will threaten the nation's economy as much as it does the health of individuals and the U.S. will spend $3.35 trillion on diabetes-related care in the next decade.


It's a Blur for Diabetic Drinkers
Posted: Tuesday, December 21, 2010
People with Type 2 diabetes who drink alcohol are at increased risk for blurry vision unrelated to retinopathy.


Cinnamon for Diabetes: It Helps ... a Little
Posted: Tuesday, December 14, 2010
There may be no harm in adding cinnamon to your diabetes regimen, but how much does it really help?


Pomegranate Juice Helps Kidney Patients
Posted: Monday, December 06, 2010
Researchers in Israel report that there could be some truth to some of the many health claims for pomegranate juice, at least for kidney patients on dialysis.


Costa Rica Travel Corp. will donate a portion of the proceeds to and is a sponsor of Defeat Diabetes Foundation.
Send your unopened, unexpired test strips to

:


Defeat Diabetes Foundation
150 153rd Ave, Suite 300
Madeira Beach, FL 33708
DDF advertisement
Analyze nutrition content by portion
DDF advertisement