This site complies with the HONcode standard for trustworthy health information:
verify here.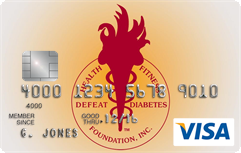 Rewarding for
you and us
Defeat Diabetes Foundation
Defeat Diabetes
Foundation
150 153rd Ave,
Suite 300
Madeira Beach, FL 33708
Nutrition » Self-Management
Search our News Articles Archives for diabetes and health news. Search by word or phrase. The latest article will appear first.
Potential Treatment for Night Eating Syndrome
Posted: Thursday, October 30, 2003
Night eating syndrome (NES) appears to be related to disturbed circadian rhythms of food intake., new research suggests. The disorder may also run in families and appears to respond to sertraline treatment.


When Treating Diabetes, Physicians Told to "Separate The Disease From the Person"
Posted: Monday, October 27, 2003
Physicians need to re-think the way they address diabetes, beginning with the terminology they use. We need to separate the person from the disease," she said, noting that rather than using terms like "diabetics" or "patients with diabetes," health-care providers should say "people with diabetes" or "people affected by diabetes.


Grape Juice Improves Memory and Neuro-Motor Skills
Posted: Sunday, January 12, 2003
Grape juice joins blueberries as possible anti-aging "brain food."Consuming Concord grape juice significantly improved laboratory animals' short-term memory in a water maze test as well as their neuro-motor skills in certain of the coordination, balance and strength tests.


How Self Help Improves Diabetes
Posted: Thursday, July 18, 2002
The benefits of a free choice, but sensible, diet combined with intense exercise are demonstrated in a group with diabetes.


Costa Rica Travel Corp. will donate a portion of the proceeds to and is a sponsor of Defeat Diabetes Foundation.
Send your unopened, unexpired test strips to

:


Defeat Diabetes Foundation
150 153rd Ave, Suite 300
Madeira Beach, FL 33708
DDF advertisement
Analyze nutrition content by portion
DDF advertisement