This site complies with the HONcode standard for trustworthy health information:
verify here.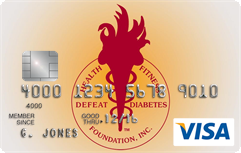 Rewarding for
you and us
Defeat Diabetes Foundation
Defeat Diabetes
Foundation
150 153rd Ave,
Suite 300
Madeira Beach, FL 33708
Nutrition » Self-Management
Search our News Articles Archives for diabetes and health news. Search by word or phrase. The latest article will appear first.
Fructose-Sweetened Beverages Raise Risk of CVD for Obese Individuals
Posted: Sunday, February 15, 2009
Obese individuals, who are already at significantly increased risk for cardiovascular disease (CVD), have a pronounced rise in another CVD risk factor, blood triglyceride levels, after consuming fructose-sweetened beverages.


Common Potato Chip and French Fry Component Linked to Heart Disease
Posted: Sunday, February 15, 2009
It's no secret that potato chips and french fries are often high in fat, and generally not good for one's health. A recent study has provided further reason to limit the intake of these foods, with the discovery that acrylamide, a chemical found in relative abundance in chips and fries, directly increases the risk of heart disease.


Warnings About Popular Energy Drinks
Posted: Sunday, February 08, 2009
Energy drinks, such as Red Bull, have been increasing in popularity in recent years, especially amongst young individuals. The popularity extends across professional, athletic, and social environments, and has led recent study author Dr. Stéphanie Côté to state that "energy drinks are the coffee of a new generation."


Extra Virgin Olive Oil Antioxidants Help Fight Against Breast Cancer
Posted: Thursday, February 05, 2009
Certain antioxidants within extra virgin olive oil may contain properties that help fight against breast cancer, according to a recently published study.


Green Tea Inhibits Cancer Drug
Posted: Tuesday, February 03, 2009
The benefits of green tea are well known and highly publicized, but a recent research group has found that some components of green tea block the positive effects of a commonly prescribed cancer drug.


Free Public Exercise Programs Could Benefit Many Americans
Posted: Thursday, January 15, 2009
Numerous dangerous health conditions are a product of poor nutrition and exercise, but many individuals lack the motivation to change their ways and protect their health. Using a Brazilian model for free public exercise, researchers at Washington University of St. Louis, in conjunction with researchers in Brazil, have recently published a study suggesting that free public exercise programs in the United States could increase the activity levels and health of many individuals.


Black Raspberries Help Prevent Throat Cancer
Posted: Monday, January 12, 2009
A recent study has found that certain chemical compounds found within black raspberries help prevent the growth of cancerous cells within the esophagus of rats.


Cardiovascular Mortality Equally Likely for Diabetics as for CVD Patients
Posted: Thursday, January 08, 2009
Type 2 diabetes and cardiovascular disease (CVD) have been closely linked in several respects, but little solid quantification of the risk diabetes poses to cardiovascular mortality has been achieved. A recent study has made a profound discovery, that in the long-term, mortality due to cardiovascular events (heart attacks and strokes), is equally likely for diabetics with no previous cardiovascular disease history, as it is for individuals with known cardiovascular disease (and non-diabetic). The study was conducted solely on males, but the results are suspected to extend to both sexes.


Blood Sugar Levels Linked to Elderly Brain Activity
Posted: Friday, January 02, 2009
Maintaining healthy blood sugar levels, both in diabetics and non-diabetics, plays a significant role in "cognitive aging," according to a Columbia University study. The researchers found that mental events in elderly individuals, such as the famed "senior moment," are associated in many cases with irregular blood sugar levels, and could potentially be avoided with proper exercise.


Juvenile Diabetics Lacking in Vitamin D
Posted: Tuesday, December 30, 2008
An unexpected risk has recently been found for youths with type 1 diabetes. Joslin Diabetes Center researchers have found that the majority of juvenile diabetics have insufficient levels of vitamin D, a condition that often leads to bone frailty and fractures later in life. Research has also linked vitamin D to skin cancer.


Costa Rica Travel Corp. will donate a portion of the proceeds to and is a sponsor of Defeat Diabetes Foundation.
Send your unopened, unexpired test strips to

:


Defeat Diabetes Foundation
150 153rd Ave, Suite 300
Madeira Beach, FL 33708
DDF advertisement
Analyze nutrition content by portion
DDF advertisement