This site complies with the HONcode standard for trustworthy health information:
verify here.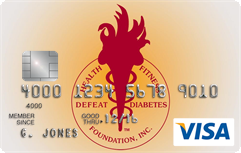 Rewarding for
you and us
Defeat Diabetes Foundation
Defeat Diabetes
Foundation
150 153rd Ave,
Suite 300
Madeira Beach, FL 33708
Nutrition » Supplements
Search our News Articles Archives for diabetes and health news. Search by word or phrase. The latest article will appear first.
Omega-3 EPA Linked to Heart Disease Protection
Posted: Wednesday, April 11, 2007
People with high cholesterol levels and taking statins reduced their frequency of major cardiac events by about 20 per cent when supplemented with the omega-3 of eicosapentaenoic acid (EPA), researchers have reported.


Garlic is NOT Likely to Lower Cholesterol
Posted: Wednesday, April 11, 2007
Earlier evidence suggested that garlic modestly lowers cholesterol...but newer, better designed studies challenge this.


Diabetics on High-Fiber Diets Need Extra Calcium
Posted: Saturday, April 07, 2007
The amount of calcium your body absorbs might depend in part on the amount of dietary fiber you consume and new findings suggest that dietary fiber reduces ....


Cocoa Extract 'Targets Big Four'
Posted: Thursday, March 29, 2007
Epicatechin, a compound found in cocoa, could target four of the major health problems, it has been claimed. New research argues that the nutrient helps to target the risk of stroke, heart failure, cancer and diabetes.


Capsaicin, In Red Pepper Inhibits the Growth of Fat Cells
Posted: Thursday, March 08, 2007
Obesity may be reduced by preventing immature fat cells (adipocytes) from developing into mature cells, and other studies have shown that capsaicin can decrease the amount of fat tissue and decrease fat levels in the blood.


More Fiber in Coffee Than Orange Juice?
Posted: Thursday, March 01, 2007
Coffee, a well-established source of antioxidants, may also be a richer source of soluble dietary fiber than orange juice, researchers report.


Flaxseed Oil Lowers Blood Pressure
Posted: Wednesday, February 14, 2007
Regularly eating a diet supplemented with flaxseed oil may lower blood pressure and reduce risk of cardiovascular disease, according to a new study.


Caffeinated Drinks Protect Elderly Against Heart Disease
Posted: Wednesday, February 14, 2007
Over-65s who drink four or more caffeinated beverages every day may reduce their risk of heart disease by a whopping 53 per cent, suggests research from the US.


Benefits of Chromium Picolinate In Diabetes Management
Posted: Thursday, February 08, 2007
In a peer-reviewed analysis, it was shown that chromium picolinate has a positive effect in improving glycemic control and lipids in Type 2 diabetes.


Caffeine Halves Pain After Exercise - Study
Posted: Friday, February 02, 2007
One less excuse not to exercise. Having a caffeine supplement, equivalent to about two cups of coffee, an hour before exercise may reduce muscle pain afterwards by 48 per cent, says researchers. More effective then aspirin, ibuprofen, and naproxen


Costa Rica Travel Corp. will donate a portion of the proceeds to and is a sponsor of Defeat Diabetes Foundation.
Send your unopened, unexpired test strips to

:


Defeat Diabetes Foundation
150 153rd Ave, Suite 300
Madeira Beach, FL 33708
DDF advertisement
Analyze nutrition content by portion
DDF advertisement