This site complies with the HONcode standard for trustworthy health information:
verify here.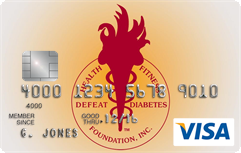 Rewarding for
you and us
Defeat Diabetes Foundation
Defeat Diabetes
Foundation
150 153rd Ave,
Suite 300
Madeira Beach, FL 33708
Nutrition » Supplements
Search our News Articles Archives for diabetes and health news. Search by word or phrase. The latest article will appear first.
Consumption of Green Coffee Reduces Glucose Levels
Posted: Tuesday, April 23, 2013
Significant dose-response effect seen in normoglycemic adults, with no GI side effects.


Dietary Supplementation May Prevent Gestational Diabetes Mellitus
Posted: Monday, April 15, 2013
Myo-inositol reduces fetal macrosomia to 0% in patients at risk for GDM.


L-cysteine a Possible Therapy for Type-2 Diabetes
Posted: Tuesday, October 02, 2012
Taking L-cysteine supplements may help patients with type 2 diabetes better control blood sugar levels.


Research Finds That Patients with Diabetes Should Take More Vitamin B12 Daily
Posted: Monday, December 26, 2011
People who have type 2 diabetes and are taking metformin should take more than the recommended daily allowance of vitamin B12.


Ninety-two Percent of Obese Kids Have a Vitamin D Deficiency
Posted: Monday, December 19, 2011
Overweight kids have lower levels of vitamin D than their slimmer counterparts, regardless of season, sex, or race and ethnicity.


Omega-3 Fatty Acids Staves Off CV Events in High-risk Patients with Diabetes
Posted: Saturday, November 26, 2011
New data suggests that low-dose supplementation with omega-3 fatty acids may protect patients with diabetes and a history of myocardial infarction from ventricular arrhythmia-related events.


Resveratrol Improves Metabolism in Obese Men
Posted: Sunday, November 20, 2011
Resveratrol, an ingredient found in red wine, may improve the health of obese men.


Omega-3 Use Shows Diabetes Benefits
Posted: Monday, November 07, 2011
A new study has found that omega-3 fatty acids, better known as fish oil, may help to protect against chronic inflammation and insulin resistance.


Pyridoxamine May Slow Early Diabetic Nephropathy
Posted: Saturday, November 05, 2011
Pyridoxamine (vitamin B6) is known to be an effective scavenger of reactive oxygen species and a potent inhibitor of advanced glycation end products. A new study demonstrated the benefits for patients with Type 2 diabetes.


Antioxidant Spices Reduce Negative Effects of High-Fat Meals by 30 Percent
Posted: Sunday, August 21, 2011
Eating a diet rich in spices, like turmeric and cinnamon, reduces the body's negative responses to eating high-fat meals, according to Penn State researchers.


Costa Rica Travel Corp. will donate a portion of the proceeds to and is a sponsor of Defeat Diabetes Foundation.
Send your unopened, unexpired test strips to

:


Defeat Diabetes Foundation
150 153rd Ave, Suite 300
Madeira Beach, FL 33708
DDF advertisement
Analyze nutrition content by portion
DDF advertisement