This site complies with the HONcode standard for trustworthy health information:
verify here.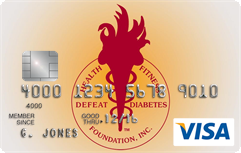 Rewarding for
you and us
Defeat Diabetes Foundation
Defeat Diabetes
Foundation
150 153rd Ave,
Suite 300
Madeira Beach, FL 33708
Nutrition » Diet
Search our News Articles Archives for diabetes and health news. Search by word or phrase. The latest article will appear first.
Magnesium May Help Prevent Development of Type 2 Diabetes
Posted: Tuesday, January 06, 2004
Magnesium-containing foods can prevent development of type 2 diabetes in both men and women, according to the results of a large cohart trial.A second cohort study in the same issue showed a similar benefit, especially for overweight women


Sugar Consumption on Rise Worldwide, From 74 Calories to 2000 Calories
Posted: Saturday, December 27, 2003
Our diet keeps getting sweeter, due in large part to the popularity of sugary soft drinks and other sweetened beverages, according to a new study. The average daily consumption of sugar and other calorie-containing sweeteners worldwide jumped 74 calories from 1962 to 2000.


How to Eat More and Still Lose Weight
Posted: Thursday, October 30, 2003
It's the energy density of foods -- not the amount we eat or even the overall fat content -- that most contributes to weight gain. When it comes to dieting, bigger food is better. That may be surprising to dieters who've struggled to cut calories by eating less food.


Potential Treatment for Night Eating Syndrome
Posted: Thursday, October 30, 2003
Night eating syndrome (NES) appears to be related to disturbed circadian rhythms of food intake., new research suggests. The disorder may also run in families and appears to respond to sertraline treatment.


Grape Juice Improves Memory and Neuro-Motor Skills
Posted: Sunday, January 12, 2003
Grape juice joins blueberries as possible anti-aging "brain food."Consuming Concord grape juice significantly improved laboratory animals' short-term memory in a water maze test as well as their neuro-motor skills in certain of the coordination, balance and strength tests.


Diet High in Dairy Products Reduces Risk of Insulin Resistance
Posted: Wednesday, July 24, 2002
Overweight individuals who consumed the highest amount of dairy products were 72% less likely then those with a low-diary diet to develop insulin resistance syndrome (IRS).


Costa Rica Travel Corp. will donate a portion of the proceeds to and is a sponsor of Defeat Diabetes Foundation.
Send your unopened, unexpired test strips to

:


Defeat Diabetes Foundation
150 153rd Ave, Suite 300
Madeira Beach, FL 33708
DDF advertisement
Analyze nutrition content by portion
DDF advertisement