This site complies with the HONcode standard for trustworthy health information:
verify here.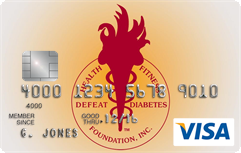 Rewarding for
you and us
Defeat Diabetes Foundation
Defeat Diabetes
Foundation
150 153rd Ave,
Suite 300
Madeira Beach, FL 33708
Nutrition » Diet
Search our News Articles Archives for diabetes and health news. Search by word or phrase. The latest article will appear first.
The Glycemic Index Diet Leads to Weight & Fat Loss
Posted: Thursday, September 16, 2004
New study shows that glycemic index is an independent factor that can have dramatic effects on the major chronic diseases plaguing developed nations - obesity, diabetes, and heart disease.



Tomato Juice Reduces Clotting in Diabetics
Posted: Tuesday, September 07, 2004
Researchers have found that drinking tomato juice for three weeks had a blood-thinning effect in people with the disease. The juice reduced "platelet aggregation" -- the blood's ability to clot.

"In diabetes, there are a lot of pro-inflammatory markers that contribute to increasing platelet aggregation, so if there's something we can do that can reverse or limit that, that would be a very positive thing,"



High-Fiber Cereal Cuts Excess Insulin Production
Posted: Wednesday, July 21, 2004
Dietary fiber can help to prevent so-called hyperinsulinemia, therefore helping to ward off full-blown diabetes.



Undetected Damage from High Protein Diets
Posted: Monday, July 19, 2004
Type 2 Diabetics with elevated Homocysteine are almost two times more likely to die within 5 years than non diabetic patients.
Homocysteine is a destructive amino acid created by the body as it breaks down protein. Too much Homocysteine is directly linked to a higher risk of coronary heart disease, stroke and peripheral vascular disease.




Western Diet Raises Stroke Risk
Posted: Wednesday, July 14, 2004
Western" diets consisting of red and processed meats, refined grains, sweets and desserts may be associated with a greater risk of stroke. The women who ate the "worst" Western diet had a 58 percent higher risk of stroke than women who ate the healthiest diets.




Lack of Vitamin D Tied to Insulin Resistance
Posted: Tuesday, July 13, 2004
Hypovitaminosis D is associated with insulin resistance and beta cell dysfunction, even in glucose-tolerant subjects. Low vitamin D has a small but significant impact" on blood glucose metabolism and diabetes, he said.





High-fiber Cereal Cuts Excess Insulin Production
Posted: Tuesday, June 22, 2004
People in danger of developing type 2 diabetes often have high levels of insulin; because they are "insulin resistant," glucose is not processed properly and the pancreas compensates by producing more insulin


Losing a Few Pounds May Help the Obese
Posted: Friday, June 04, 2004
For the obese, a small loss may be a big victory. Evidence is building that really heavy people may be able to greatly improve their odds of dodging weight-related illnesses while remaining very heavy.
The secret: Lose just a few pounds. Weight reduction, it appears, is powerful medicine for the large, no matter how seemingly insignificant the dose.



Physical Activity Does More Than Burn Calories & Improve Diabetes Control
Posted: Thursday, June 03, 2004
Physical activity lowers body weight, cuts cardiovascular risk and blood pressure, improves lipid profiles, has positive effects on the immune system and can reduce the risk of cancers. It strengthens the heart, helps the lungs function better, enables the blood to carry more oxygen, makes muscles stronger and improves motion in the joints. Why isn't it considered a treatment?



World Action On Obesity Agreed Upon
Posted: Saturday, May 29, 2004
The plan recommends people limit intake of sugar, fat and salt. It also recommends tighter controls on food marketing to children.


Costa Rica Travel Corp. will donate a portion of the proceeds to and is a sponsor of Defeat Diabetes Foundation.
Send your unopened, unexpired test strips to

:


Defeat Diabetes Foundation
150 153rd Ave, Suite 300
Madeira Beach, FL 33708
DDF advertisement
Analyze nutrition content by portion
DDF advertisement