This site complies with the HONcode standard for trustworthy health information:
verify here.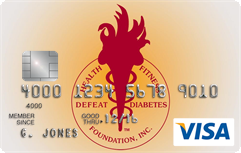 Rewarding for
you and us
Defeat Diabetes Foundation
Defeat Diabetes
Foundation
150 153rd Ave,
Suite 300
Madeira Beach, FL 33708
Nutrition » Diet
Search our News Articles Archives for diabetes and health news. Search by word or phrase. The latest article will appear first.
The Secret to Low-Carb Diet Success: Eat Less
Posted: Friday, December 02, 2005
You can lead a man to steak, but you can't make him eat. This is the secret of success for low carbohydrate diets, according to researchers


Diets Rich in Protein, Good Fat, Lower in Carbs Linked to Better Heart Health
Posted: Monday, November 28, 2005
A diet that replaces some carbohydrates with either protein or monounsaturated fat can substantially reduce blood pressure and cholesterol levels, resulting in a substantial reduction in overall risk of heart disease


How Protein-Rich Diets Curb Hunger
Posted: Monday, November 28, 2005
Researchers have uncovered new evidence to explain the observation that diets rich in protein stunt the appetite, according to a report in the November Cell Metabolism. The findings suggest a novel link connecting macronutrients in the diet to hunger,


Chromium Picolinate Linked With Reduced Carbohydrate Cravings
Posted: Friday, October 07, 2005
Patients who reported the highest levels of carbohydrate cravings demonstrated significantly greater reductions than the placebo group


New Discovery Shows How a Low-Calorie Diet Extends Lifespan
Posted: Wednesday, August 10, 2005
A low calorie diet extends life and also seems to protect against cancer and other aging-related diseases. A gene called SIR2 is thought to control this process


Tea Drinkers May Have Less Diabetes and Cataracts
Posted: Monday, May 02, 2005
New research suggests that tea may be a simple, inexpensive means of preventing diabetes and its ensuing complications, including cataracts.


Yogurt Promotes Fat Loss
Posted: Thursday, March 31, 2005
Yogurt eaters lost 22 percent more weight--an average of 14 pounds, 66 percent more body fat and 81 percent more stomach fat during the 12-week study.




High- and Low-Carb Diets Produce Similar Results
Posted: Tuesday, November 30, 2004
A rare head-to-head comparison of a high glycemic index (GI)/high-carbohydrate diet with a low-GI/low-carbohydrate diet resulted in comparable weight loss and increase in insulin sensitivity. "If people consume a healthy diet that is calorie restricted, they are going to lose weight, and the quality of the carbohydrates doesn't really matter,"


White Bread Increases Diabetes Risk
Posted: Monday, November 15, 2004
Eating white bread with each meal increased the risk for diabetes more than 30 percent. Fans of white bread, hear this: it increases your risk of type 2 diabetes, the most common form of the illness, new research shows.



Low-Fat Diet Promotes Safe Weight Loss Among Type 2 Diabetics
Posted: Tuesday, September 21, 2004
Unlike a high-monounsaturated fat diet, a low-fat diet promotes weight loss in patients with type 2 diabetes without unfavorable alterations in plasma lipids or glycemic control.



Costa Rica Travel Corp. will donate a portion of the proceeds to and is a sponsor of Defeat Diabetes Foundation.
Send your unopened, unexpired test strips to

:


Defeat Diabetes Foundation
150 153rd Ave, Suite 300
Madeira Beach, FL 33708
DDF advertisement
Analyze nutrition content by portion
DDF advertisement