This site complies with the HONcode standard for trustworthy health information:
verify here.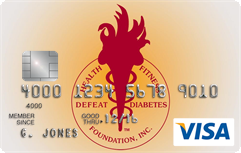 Rewarding for
you and us
Defeat Diabetes Foundation
Defeat Diabetes
Foundation
150 153rd Ave,
Suite 300
Madeira Beach, FL 33708
Nutrition » Diet
Search our News Articles Archives for diabetes and health news. Search by word or phrase. The latest article will appear first.
Low-Carb Diets Reduce Coronary Disease Risk in Women
Posted: Thursday, November 16, 2006
A study suggesting that low-carbohydrate diets do not increase the risk for coronary artery disease in women may help to allay fears that people who eat higher amounts of protein and fat, while cutting back on carbohydrates, are not trading hopes of a slimmer waistline for increased coronary disease risk.


More Treatment Options for Diabetes Means Few Excuses for High Blood Sugar
Posted: Thursday, November 16, 2006
A generation ago, there was just one kind of pill that could help people with diabetes keep their blood sugar levels down. But today, so many new options are available that it's almost dizzying. Advertisements for the new medicines seem to be everywhere, and more new medicines are on the way.


Weight Loss Is The Key to Diabetes Prevention
Posted: Thursday, November 02, 2006
Every kilogram of weight loss resulted in 16% reduction of diabetes risk.


Study: Leptin Has Powerful Effect on Reward Center in the Brain
Posted: Wednesday, October 25, 2006
Leptin, a hormone critical for normal food intake and metabolism, exerts a strong effect on appetite by acting in the mid-brain region as well as in the hypothalamus, according to a Yale School of Medicine study in Neuron.


Pomegranate Juice Can Protect Diabetics from Heart Disease
Posted: Wednesday, October 25, 2006
Drinking 6 ounces of pomegranate juice daily may protect diabetics from developing heart disease, according to a new study.


Study: Food or its Expectation Sparks Brain's Hunger Centers
Posted: Wednesday, October 25, 2006
The concept of whetting the appetite by serving hors d'oeuvres before a meal may have a solid scientific basis, according to a new report in the October issue of the journal Cell Metabolism.


Breast-Feeding Protects Against Obesity in Children of Diabetic, Overweight Mothers
Posted: Wednesday, October 25, 2006
Breast-feeding is inversely associated with the risk of childhood obesity regardless of maternal diabetes status or weight status.


Study: Genes and Diet Linked to Risk Factors for Heart Disease
Posted: Wednesday, October 25, 2006
Researchers from the Jean Mayer USDA Human Nutrition Research Center (USDA HNRCA) at Tufts University and colleagues have found another link among genes, heart disease and diet.


Fruit and Vegetables Cut Heart Disease Risk, Says Study
Posted: Thursday, October 12, 2006
Every extra of fruit or vegetable consumed daily could cut the risk of heart disease by four percent, says a meta-analysis of almost a quarter of a million people, giving people even more reason to seek out the nutrient-rich foods.


Salad Is Even Healthier Than You Thought
Posted: Thursday, October 05, 2006
A new study revealed that those who eat salads and raw vegetables with salad dressing have considerably higher levels of vitamins C, E, B6, and folic acid—key nutrients in promoting a healthy immune system and reducing the risk of obesity, heart disease and other chronic illnesses.



Costa Rica Travel Corp. will donate a portion of the proceeds to and is a sponsor of Defeat Diabetes Foundation.
Send your unopened, unexpired test strips to

:


Defeat Diabetes Foundation
150 153rd Ave, Suite 300
Madeira Beach, FL 33708
DDF advertisement
Analyze nutrition content by portion
DDF advertisement