This site complies with the HONcode standard for trustworthy health information:
verify here.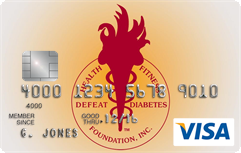 Rewarding for
you and us
Defeat Diabetes Foundation
Defeat Diabetes
Foundation
150 153rd Ave,
Suite 300
Madeira Beach, FL 33708
Nutrition » Diet
Search our News Articles Archives for diabetes and health news. Search by word or phrase. The latest article will appear first.
Erectile Dysfunction Warns of Worse Problems
Posted: Monday, May 19, 2008
In diabetics, impotence may double cardiac risks, new studies say.


Low Salt Diets May Lead To Cardiovascular Deaths
Posted: Sunday, May 18, 2008
It's been long believed that a diet high in salts increases the risk of death from cardiovascular disease (CVD). Researchers at the Albert Einstein College of Medicine have startlingly found just the opposite: that low salt (sodium) diets increase the incidence of CVD deaths.


Obesity, Diabetes and Economic Status Increase Risk of Urinary Problems
Posted: Saturday, May 17, 2008
Obesity and unhealthy lifestyle choices greatly increase the risk of urinary problems. Diabetes, heart disease, and high blood pressure, are also shown to increase risk, and individuals of lower economic standing suffer from urinary problems more often as well.


Lilly Discovers Breakthrough To Control The Hunger Hormone
Posted: Thursday, May 15, 2008
Research points to a possible way to battle obesity. Lilly has discovered a hormone, made in the stomach, which tells the brain it's time to eat.


Blocked Brain Enzyme Decreases Appetite and Promotes Weight Loss
Posted: Thursday, May 15, 2008
A team at DukeUniversityMedicalCenter was able to tone down appetite and promote weight loss, while improving the body's ability to handle blood sugar levels by blocking a brain enzyme, CaMKK2.


Global Warming To Cause More Kidney Stones
Posted: Thursday, May 15, 2008
Dehydration is a major cause of kidney stones, and rising global temperatures will likely increase dehydration and the number of kidney stone cases.


Public Food Program A Good Investment
Posted: Tuesday, May 13, 2008
A recent Cornell "cost-effectiveness"study has shown that a New York program that aims to educate low-income adults about healthy diets and nutrition yields a $10 to $1 cost benefit. Low-income individuals characteristically have much higher rates of conditions closely linked to poor diets, such as heart disease and diabetes.


4 Steps to Reverse the Damage from Fast Food Diets
Posted: Wednesday, May 07, 2008
Diets high in fast food can be highly toxic to the liver and other internal organs, but that damage can be reversed, says one of the country's leading experts on non-alcoholic fatty liver disease, who offers four steps to undo the effects of a 'super-size me' diet.


Deaths On The Rise In Younger Women
Posted: Sunday, May 04, 2008
Deaths resulting from coronary heart disease (CHD) are on the rise in younger women, a new study suggests. Rising levels of obesity, smoking and lack of exercise are the likely causes of this troubling trend.


Healthy Breakfast May Protect Against Heart Disease
Posted: Tuesday, April 29, 2008
Breakfast is more than just an eye-opener that helps you transition from sleep to the day ahead. Eating breakfast, especially one that includes whole grains, reduces your risk for heart attack, stroke, type 2 diabetes, and heart failure.


Costa Rica Travel Corp. will donate a portion of the proceeds to and is a sponsor of Defeat Diabetes Foundation.
Send your unopened, unexpired test strips to

:


Defeat Diabetes Foundation
150 153rd Ave, Suite 300
Madeira Beach, FL 33708
DDF advertisement
Analyze nutrition content by portion
DDF advertisement