This site complies with the HONcode standard for trustworthy health information:
verify here.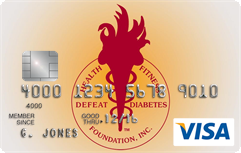 Rewarding for
you and us
Defeat Diabetes Foundation
Defeat Diabetes
Foundation
150 153rd Ave,
Suite 300
Madeira Beach, FL 33708
Nutrition » Diet
Search our News Articles Archives for diabetes and health news. Search by word or phrase. The latest article will appear first.
Intermittent Fasting May Improve Diabetes and Reduce Cardiovascular Risk
Posted: Monday, May 06, 2013
Fasting diets may help those with diabetes and cardiovascular disease, alongside established weight loss claims.


More Studies Show Nuts Are a Healthy Choice
Posted: Monday, May 06, 2013
People can safely add a few nuts to their diet -- or replace other foods with the high-unsaturated fat, high-fiber snacks -- without gaining weight.


Antidiabetic Properties of Stevia Detected in Rat Models
Posted: Monday, April 15, 2013
Stevia fed rats demonstrated up to a 64% reduction compared to elevated blood glucose levels.


Sugar Behind the Rise of Diabetes Worldwide
Posted: Monday, March 11, 2013
Sugar intake linked to high diabetes prevalence, not obesity….


Higher Risk of Diabetes with Diet Drinks
Posted: Monday, February 18, 2013
A study with more than 66,000 women confirms a link between sweet soft drinks and type 2 diabetes and reveals for the first time that, contrary to received wisdom, there is a higher risk of diabetes from so-called 'diet' or 'light' drinks than from 'normal' sweetened soft drinks.


New England Journal Refutes Weight-Loss Beliefs in New Review
Posted: Monday, February 11, 2013
With data from the scientific literature, some of the most firmly held beliefs about weight loss are unproven or downright untrue.


Never Too Young to Get Healthy
Posted: Tuesday, January 08, 2013
Obesity rates in children call for early patient education on healthy lifestyles.


Weight Loss Achieved by Two Lifestyle Interventions
Posted: Tuesday, January 08, 2013
Two different lifestyle interventions modeled after those delivered in the Diabetes Prevention Program (DPP) produced significant weight loss among overweight or obese adults in a primary care setting.


Periodontitis and Type 2 Diabetes Linked
Posted: Monday, January 07, 2013
Type 2 diabetes exhibited an even stronger association with risk of periodontitis among those who consumed few fruits and vegetables, noted the study authors, from the Harvard School of Public Health, Brigham and Women's Hospital, Dana-Farber Cancer Institute, and University of Puerto Rico School of Dentistry.


Losing sight
Posted: Wednesday, January 02, 2013
A study finds more Americans of working age are losing ability to see.


Costa Rica Travel Corp. will donate a portion of the proceeds to and is a sponsor of Defeat Diabetes Foundation.
Send your unopened, unexpired test strips to

:


Defeat Diabetes Foundation
150 153rd Ave, Suite 300
Madeira Beach, FL 33708
DDF advertisement
Analyze nutrition content by portion
DDF advertisement