This site complies with the HONcode standard for trustworthy health information:
verify here.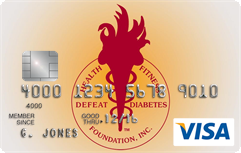 Rewarding for
you and us
Defeat Diabetes Foundation
Defeat Diabetes
Foundation
150 153rd Ave,
Suite 300
Madeira Beach, FL 33708
Nutrition
Search our News Articles Archives for diabetes and health news. Search by word or phrase. The latest article will appear first.
Glycemic Index 'Unrealistic' and Not Very Useful
Posted: Friday, March 17, 2006
The glycemic index, a current hot diet trend, "does not seem useful in understanding how diet impacts health, it only makes life more complicated for those trying to adopt a healthier lifestyle." says the author of a new study.


Adherence to Diet, Not Type of Diet, Most Important for Losing Weight
Posted: Thursday, March 16, 2006
According to the results of a new study in JAMA, adherence to diet for one year, not the specific diet plan, is the most important determinant of weight loss and reduction of cardiovascular risk.




Myth or Fact? "People with Diabetes Cannot Drink Alcoholic Beverages."
Posted: Wednesday, March 15, 2006
Before you answer this, you need to begin by asking yourself three important questions:
1. Is my diabetes under control?
2. Does my doctor agree that I do not have any health problems which can be made
worse by alcohol?
3. Do I understand how alcohol can affect my diabetes?




Potato Lovers May Have Higher Diabetes Risk
Posted: Monday, March 13, 2006
Those who ate the most french fries, specifically, had a 21 percent greater risk of diabetes than those who ate the fewest.

New research suggests that holding that side of fries might help thwart type 2 diabetes.




Cocoa Reduces Risk of Cancer and Cardiovascular Disease
Posted: Tuesday, March 07, 2006
If cocoa retains its flavanols and is proved to have pre-longed health benefits, the ingredient could be used as a method to reduce cardiovascular disease and cance. Flavanols are antioxidant compounds found in unprocessed cocoa, tea, wine and some fruits


Whole Grains Good for the Diabetic Heart
Posted: Tuesday, March 07, 2006
Women with type 2 diabetes who incorporate more whole grains, bran, and cereal fiber into their diets may reduce their risk of heart disease, according to a new study.


Low-Carbohydrate Diets Appear Effective, But May Raise Cholesterol Levels
Posted: Friday, February 24, 2006
After six and 12 months, individuals on low-carbohydrate diets had increased total cholesterol levels and LDL levels. However, they also had lower triglyceride levels and higher HDL or "good" cholesterol levels.



Red Grapefruit Lowers Heart Disease Risk
Posted: Friday, February 24, 2006
Eating a red grapefruit a day could reduce cholesterol by 15 per cent and triglycerides by 17 per cent and protect against heart disease.



Diabetic Hearts Use Four Times More Fat for Energy
Posted: Thursday, February 16, 2006
The high-fat "diet" that diabetic heart muscle consumes helps make cardiovascular disease the most common killer of diabetic patients. Diabetic heart muscle uses four times more fat for energy than the hearts of non-diabetics.




Five Servings of Fruits and Vegetables Dip Stroke Risk
Posted: Thursday, February 16, 2006
Consuming a diet rich in fruits and vegetables may significantly reduce the risk of stroke by 26%.


Costa Rica Travel Corp. will donate a portion of the proceeds to and is a sponsor of Defeat Diabetes Foundation.
Send your unopened, unexpired test strips to

:


Defeat Diabetes Foundation
150 153rd Ave, Suite 300
Madeira Beach, FL 33708
DDF advertisement
Analyze nutrition content by portion
DDF advertisement