This site complies with the HONcode standard for trustworthy health information:
verify here.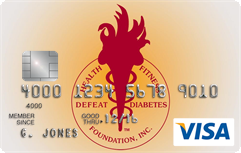 Rewarding for
you and us
Defeat Diabetes Foundation
Defeat Diabetes
Foundation
150 153rd Ave,
Suite 300
Madeira Beach, FL 33708
Nutrition
Search our News Articles Archives for diabetes and health news. Search by word or phrase. The latest article will appear first.
Fruit and Vegetables Cut Heart Disease Risk, Says Study
Posted: Thursday, October 12, 2006
Every extra of fruit or vegetable consumed daily could cut the risk of heart disease by four percent, says a meta-analysis of almost a quarter of a million people, giving people even more reason to seek out the nutrient-rich foods.


Salad Is Even Healthier Than You Thought
Posted: Thursday, October 05, 2006
A new study revealed that those who eat salads and raw vegetables with salad dressing have considerably higher levels of vitamins C, E, B6, and folic acid—key nutrients in promoting a healthy immune system and reducing the risk of obesity, heart disease and other chronic illnesses.



Understanding Food Nutrition and Reading Food Labels is a Major Challenge for Most People
Posted: Thursday, October 05, 2006
Only 32% of patients could correctly calculate the amount of carbohydrates consumed in a 20-ounce properly labeled bottle of soda that had 2.5 servings in the bottle.


EASD Recommends Earlier Insulin Therapy, Don't Wait 4-6 years!
Posted: Thursday, September 28, 2006
A Consensus Report launched at the annual meeting of the European Association for the Study of Diabetes, in Copenhagen, Denmark, is calling for urgent action to drastically improve the management of diabetes, particularly urging the increased acceptance of insulin. All patients with Type 2 diabetes, if they live long enough will require insulin.


Fish Fatty Acids May Prevent More Sudden Deaths Than Defibrillators
Posted: Thursday, September 28, 2006
Omega-3 fatty acids may prevent more sudden deaths than automated external defibrillators in homes and public places or implanted defibrillators, according to the results of a new study.


Drinking Green Tea Reduces CVD Mortality
Posted: Thursday, September 28, 2006
A prospective cohort study of more than 40,000 people in Japan has shown that drinking green tea can significantly cut deaths from cardiovascular disease (CVD) as well as all-cause mortality, particularly in women.


Study Shows Leptin Combats Type 2 Diabetes
Posted: Thursday, September 28, 2006
University of Florida researchers have discovered the appetite-controlling hormone leptin could also combat type 2 diabetes as more Americans pack on extra pounds.


Don't Supersize: NIH Study Shows Eating French Fries Increases Risk for Diabetes
Posted: Thursday, September 28, 2006
84,555 registered female nurses were followed up for 20 years and they found that eating potatoes, especially french fries, is associated with an increased risk of developing Type 2 diabetes. See McDonald's answer to the results.


India Faces Diabetes Crisis
Posted: Thursday, September 28, 2006
A surge in diabetes cases in India threatens the whole health care system. The cost for the increase in diabetes is estimated to be over 250 billion dollars.


Man Walking To Raise Awareness of Diabetes
Posted: Monday, September 25, 2006
Andy Mandell has insulin dependent diabetes, but he is not letting that stop him. He wanted to inform people about Type 2 Diabetes, so he went for a walk. He has completed more than 7,650 miles with the last leg of tour ahead of him. He has 10,000 miles to cover.



Costa Rica Travel Corp. will donate a portion of the proceeds to and is a sponsor of Defeat Diabetes Foundation.
Send your unopened, unexpired test strips to

:


Defeat Diabetes Foundation
150 153rd Ave, Suite 300
Madeira Beach, FL 33708
DDF advertisement
Analyze nutrition content by portion
DDF advertisement