This site complies with the HONcode standard for trustworthy health information:
verify here.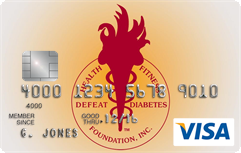 Rewarding for
you and us
Defeat Diabetes Foundation
Defeat Diabetes
Foundation
150 153rd Ave,
Suite 300
Madeira Beach, FL 33708
Nutrition
Search our News Articles Archives for diabetes and health news. Search by word or phrase. The latest article will appear first.
Intermittent Fasting May Improve Diabetes and Reduce Cardiovascular Risk
Posted: Monday, May 06, 2013
Fasting diets may help those with diabetes and cardiovascular disease, alongside established weight loss claims.


More Studies Show Nuts Are a Healthy Choice
Posted: Monday, May 06, 2013
People can safely add a few nuts to their diet -- or replace other foods with the high-unsaturated fat, high-fiber snacks -- without gaining weight.


Consumption of Green Coffee Reduces Glucose Levels
Posted: Tuesday, April 23, 2013
Significant dose-response effect seen in normoglycemic adults, with no GI side effects.


Dietary Supplementation May Prevent Gestational Diabetes Mellitus
Posted: Monday, April 15, 2013
Myo-inositol reduces fetal macrosomia to 0% in patients at risk for GDM.


Antidiabetic Properties of Stevia Detected in Rat Models
Posted: Monday, April 15, 2013
Stevia fed rats demonstrated up to a 64% reduction compared to elevated blood glucose levels.


Vitamin D Supplement Beneficial for CV Health in Diabetic Patients
Posted: Monday, March 18, 2013
Daily dose of vitamin D supplement can decrease adverse cardiovascular events as the level of adiponectin...


Sugar Behind the Rise of Diabetes Worldwide
Posted: Monday, March 11, 2013
Sugar intake linked to high diabetes prevalence, not obesity….


Losing Weight with a Fat Transplant
Posted: Monday, February 25, 2013
A new treatment that could help patients shed the excess weight….


Higher Risk of Diabetes with Diet Drinks
Posted: Monday, February 18, 2013
A study with more than 66,000 women confirms a link between sweet soft drinks and type 2 diabetes and reveals for the first time that, contrary to received wisdom, there is a higher risk of diabetes from so-called 'diet' or 'light' drinks than from 'normal' sweetened soft drinks.


New England Journal Refutes Weight-Loss Beliefs in New Review
Posted: Monday, February 11, 2013
With data from the scientific literature, some of the most firmly held beliefs about weight loss are unproven or downright untrue.


Costa Rica Travel Corp. will donate a portion of the proceeds to and is a sponsor of Defeat Diabetes Foundation.
Send your unopened, unexpired test strips to

:


Defeat Diabetes Foundation
150 153rd Ave, Suite 300
Madeira Beach, FL 33708
DDF advertisement
Analyze nutrition content by portion
DDF advertisement