This site complies with the HONcode standard for trustworthy health information:
verify here.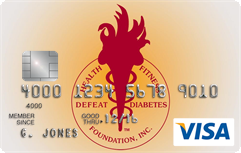 Rewarding for
you and us
Defeat Diabetes Foundation
Defeat Diabetes
Foundation
150 153rd Ave,
Suite 300
Madeira Beach, FL 33708
Elderly » Elderly
Search our News Articles Archives for diabetes and health news. Search by word or phrase. The latest article will appear first.
Different Oral Antidiabetics Associated with Different Adverse Outcomes?
Posted: Sunday, March 07, 2010
Risk of cardiovascular disease and all-cause mortality among patients with Type 2 diabetes prescribed oral antidiabetes drugs: retrospective cohort study using UK general practice research database.


US Health-Risk Surveillance Results
Posted: Sunday, February 14, 2010
Results from January 2007 to December 2007 from the Behavioral Risk Surveillance System (BRFSS), an ongoing telephone survey of US adults on health-risk behaviors and the use of preventative healthcare services related to the leading causes of death and disability in the United States, were reported last week.


A Few Extra Pounds Can Benefit Older People
Posted: Sunday, February 07, 2010
A little excess weight after age 70 could do the body some good, according to results of a study involving 9,000 older patients.


Medical Professionals Failing to Tell Patients They Are Not Fit to Drive
Posted: Sunday, January 31, 2010
Many healthcare professionals are failing to advise people with medical conditions that could affect their ability to drive whether they should get behind the wheel, according to new research.


Physical Activity Associated with Healthier Aging
Posted: Sunday, January 31, 2010
Studies in Archives of Internal Medicine detail associations between exercise and cognitive function, bone density and overall health.


Diabetes Triples Risk of Dementia in Older People
Posted: Sunday, January 24, 2010
A new study claims that some older people with mild memory-loss are three times more likely to develop dementia if they also have diabetes.


Mild Cognitive Impairment with Diabetes Increases Risk of Progression to Dementia
Posted: Sunday, January 17, 2010
Researchers found that older people with memory loss are three times more likely to develop dementia if they also have diabetes.


High Testosterone in Women Linked with Insulin Resistance and CVD
Posted: Sunday, December 27, 2009
In postmenopausal women, high testosterone levels increase the risk for insulin resistance, metabolic syndrome, and coronary heart disease, a new study shows.


Diabetes Linked to Excessive Loss of Skeletal Muscle and Trunk Fat
Posted: Sunday, December 06, 2009
In a new study of the impact of Type 2 diabetes on body composition, older adults with diabetes -- especially women -- were at increased risk for excessive loss of skeletal muscle and trunk fat mass.


Diabetes Cases To Double and Costs To Triple By 2034
Posted: Friday, November 27, 2009
In the next 25 years, the number of Americans living with diabetes will nearly double, increasing from 23.7 million in 2009 to 44.1 million in 2034. Over the same period, spending on diabetes will almost triple, rising from $113 billion to $336 billion, even with no increase in the prevalence of obesity, researchers based at the University of Chicago report in the December issue of Diabetes Care.


Costa Rica Travel Corp. will donate a portion of the proceeds to and is a sponsor of Defeat Diabetes Foundation.
Send your unopened, unexpired test strips to

:


Defeat Diabetes Foundation
150 153rd Ave, Suite 300
Madeira Beach, FL 33708
DDF advertisement
Analyze nutrition content by portion
DDF advertisement