This site complies with the HONcode standard for trustworthy health information:
verify here.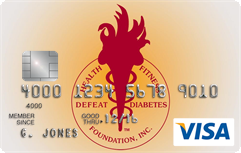 Rewarding for
you and us
Defeat Diabetes Foundation
Defeat Diabetes
Foundation
150 153rd Ave,
Suite 300
Madeira Beach, FL 33708
Elderly
Search our News Articles Archives for diabetes and health news. Search by word or phrase. The latest article will appear first.
Average American Has Very High Risk of Diabetes
Posted: Friday, June 23, 2006
Body mass index (BMI), the ratio of body weight to height, is tightly linked to lifetime risk of diabetes.


Americans Need More Help Managing Diabetes
Posted: Friday, June 09, 2006
U.S. patients and doctors alike show a surprising level of ignorance about diabetes and are not doing nearly enough to manage the condition, diabetes experts said.


Ability to Walk ¼ Mile by Elderly Predicts Disability and Death
Posted: Monday, May 22, 2006
For well-functioning adults in their 70s, the ability to walk 400 meters (1/4 Mile) and the speed at which they walk are independent prognostic factors for mortality, cardiovascular disease and disability.


Exercise Helps Speed Wound Healing in Older Adults
Posted: Friday, April 21, 2006
The body's ability to heal even small skin wounds normally slows down as we age. But a new study in older adults finds that regular exercise may speed up the wound-healing process by as much as 25 percent.



The Older We Get The Harder We Have to Work
Posted: Thursday, April 20, 2006
Seniors, it seems, may have to work harder than young people to perform the same physical activity, but regular exercise may close that age gap.


Diabetes Among Older Americans Cost $133.5 Billion in 1990s
Posted: Tuesday, November 30, 2004
The average person with diabetes lost $2,800 in wages due to early retirement, $630 due to sick days, and $22,100 due to disability.



InnoLet Injection Device Relieves Fears of Injection
Posted: Wednesday, October 13, 2004
Use of a pre-filled, disposable insulin injection device -- Innolet -- reduces the fear of self-injection and brakes down barriers to effective diabetes management in elderly patients. The number of patients with signs of major distress related to the injections decreased by 53%.



HHS Launches Diabetes Prevention Campaign
Posted: Wednesday, May 05, 2004
HHS Secretary Tommy G. Thompson and the National Diabetes Education Program (NDEP) launched the first national multicultural diabetes prevention campaign, Small Steps. Big Rewards. Prevent type 2 Diabetes, to take action against the growing diabetes epidemic.
HHS' NDEP is taking the lead on delivering the type 2 diabetes prevention message to high risk audiences through its campaign targeted to multicultural and older adult audiences.


Diabetes Management Market Predicted to Explode
Posted: Thursday, July 11, 2002
Diabetes management will grow at an annual rate of 11 percent during the next decade, according to a market research report.


Costa Rica Travel Corp. will donate a portion of the proceeds to and is a sponsor of Defeat Diabetes Foundation.
Send your unopened, unexpired test strips to

:


Defeat Diabetes Foundation
150 153rd Ave, Suite 300
Madeira Beach, FL 33708
DDF advertisement
Analyze nutrition content by portion
DDF advertisement