This site complies with the HONcode standard for trustworthy health information:
verify here.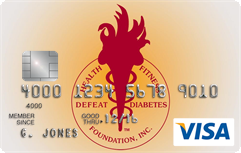 Rewarding for
you and us
Defeat Diabetes Foundation
Defeat Diabetes
Foundation
150 153rd Ave,
Suite 300
Madeira Beach, FL 33708
About Diabetes » A1c
Search our News Articles Archives for diabetes and health news. Search by word or phrase. The latest article will appear first.
Less than Half of New Diabetes Patients Achieve A1C Goals
Posted: Sunday, March 11, 2012
Those starting with lower A1C levels more likely to achieve A1C goal within five months.


Intermittent Exercise Improves Glucose for People with Diabetes
Posted: Monday, February 13, 2012
New study finds exercise in low oxygen environment may result in improved insulin sensitivity.


New NIH fact sheet explains test for diabetes, prediabetes
Posted: Thursday, January 26, 2012
A new fact sheet from the National Institutes of Health explains the A1C test, a widely used and important test to diagnose type 2 diabetes and prediabetes, and to monitor blood glucose levels of people with type 1 and type 2 diabetes.


Glucose Control May Not Reduce Risk of Heart Failure
Posted: Sunday, November 27, 2011
For patients with type 2 diabetes, tight glycemic control does not reduce the risk of heart failure.


Diabetes Patients on Dialysis Do Better with Higher HbA1c
Posted: Saturday, November 26, 2011
Researchers have discovered that the desirable range for HbA1c levels is higher for diabetic patients on dialysis than guidelines recommend for the general diabetic population.


Aerobic Exercise and Quality of Life for Type 2 Diabetes Patients
Posted: Sunday, October 30, 2011
Eight-week aerobic exercise program had a major impact on fasting blood sugar, HbA1c, high-density lipoprotein, low-density lipoprotein, and quality of life in patients with type 2 diabetes.


Reducing A1c Just 0.5% Leads to a 10% Reduction in CVD Events
Posted: Saturday, October 08, 2011
Even small changes in A1c and BP could significantly reduce the risk of CVD complications in people with type 2 diabetes.


Diabetes Set To Soar As Kuwait Follows In US's Footsteps
Posted: Thursday, October 06, 2011
"Diabetes has become an epidemic." This was the stark message delivered by American diabetes expert Andrew Mandell, also known as 'Mr. Diabetes®,' yesterday. Speaking at a press conference held at the American Embassy on the risks of diabetes and the various preventative measures that can be taken to reduce the incidence of the disease, Mandell, who has walked 10,030.3 miles along the borders of the US to raise awareness of diabetes, said that Kuwait is a "snapshot" of where the US stood in relation to the condition 40 or 50 years ago, and is mirroring similar patterns to those seen in the States.


EASD: Elevated Glucose Appears Years before Diabetes Diagnosis
Posted: Monday, September 26, 2011
In patients diagnosed with type 2 diabetes, elevations in blood levels of glucose and glycated hemoglobin (HbA1c) can be seen as much as 10 years prior to diagnosis.


EASD: First Injection-free Once-A-Year GLP-1
Posted: Sunday, September 18, 2011
ITCA 650, injection-free continuous delivery of GLP-1 therapy, demonstrated significant and sustained reductions in HbA1c and body weight over 48 weeks of treatment with a marked reduction in the GI AEs typically associated with this class.


Costa Rica Travel Corp. will donate a portion of the proceeds to and is a sponsor of Defeat Diabetes Foundation.
Send your unopened, unexpired test strips to

:


Defeat Diabetes Foundation
150 153rd Ave, Suite 300
Madeira Beach, FL 33708
DDF advertisement
Analyze nutrition content by portion
DDF advertisement